Labor leader concedes cannot win Australian election
Updated: 2019-05-18 22:06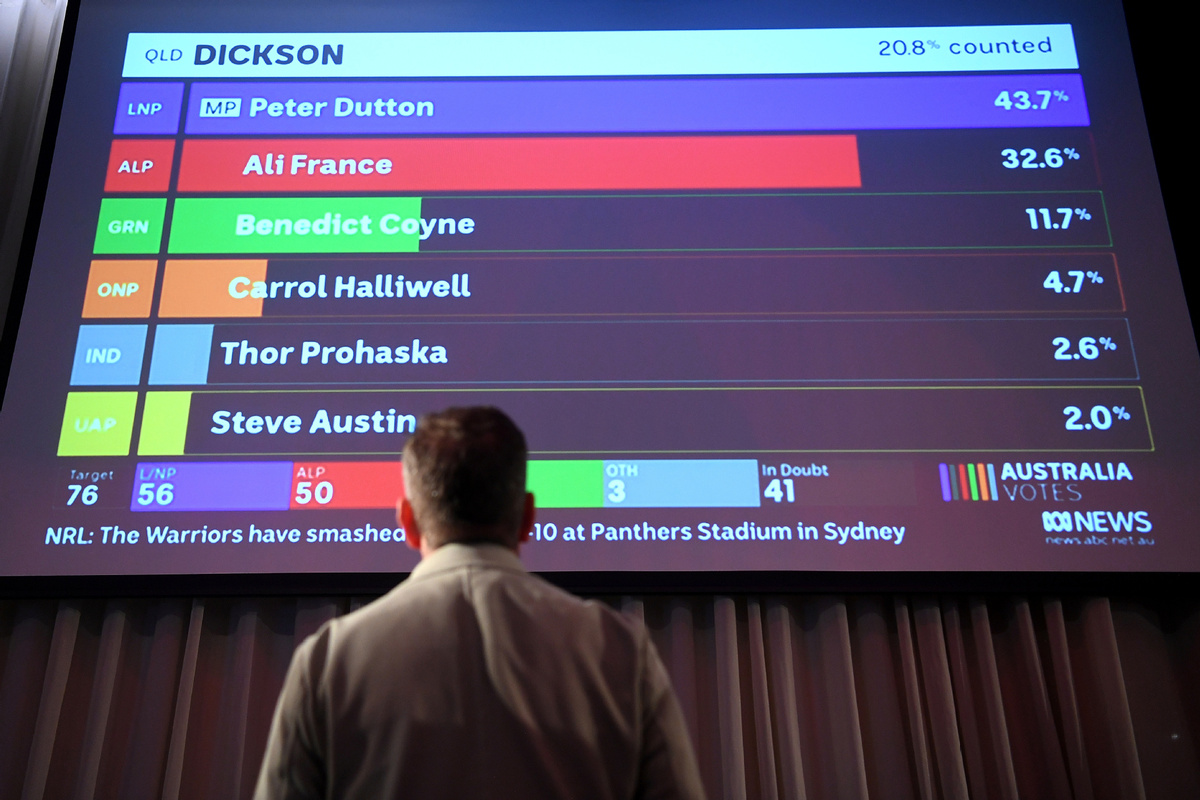 SYDNEY - Australian opposition leader Bill Shorten said late on Saturday evening that the Labor Party would not be able to form government and he had called conservative Prime Minister Scott Morrison to congratulate him on the election result.
"And without wanting to hold out any false hope, while there are still millions of votes to count and important seats yet to be finalised, it is obvious that Labor will not be able to form the next government," Shorten told disappointed Labor supporters at a function in Melbourne.
The coalition government is in position to win the national election with more than half the votes counted on Saturday, media projected, though it is unclear whether it can govern with an outright majority and final results may not be known this weekend.
The results stand in stark contrast to pre-election polls, which had predicted centre-left Labor would win.
The Scott Morrison-led coalition has won or is ahead in 72 seats in its quest for a 76-seat majority, according to the Australian Electoral Commission (AEC).
Several seats are still either too close to call or the vote count has not progressed enough to declare a winner.
"At the moment, it's looking very strongly like the Morrison government will be returned," said Australian Broadcasting Association chief election analyst Antony Green.
"We're just not sure in what position it will be returned," he said, saying that it may be a minority government but that the coalition would have more seats than the Labor opposition.
Betting markets, which had tagged Labor as a certain winner before election day, have swung violently to back the coalition to form a government.
"I thought I was coming to a wake, to be quite honest with you," Liberal supporter Greg Napper told Reuters at Sydney's Wentworth Hotel, where the government holds its official election night function. "This is a party - the results are encouraging."
Morrison's coalition defied expectations by holding onto a string of outer suburban seats in areas where demographics closest resemble America's Rust Belt, blocking Labor's strongest path to victory.
There are also 40 of 76 Senate spots contested in the election, the outcome of which will determine how difficult it will be for the next government to enact policy.
Reuters