Open-door policy will help sustain qualitative development
By Wang Li | China Daily | Updated: 2019-05-21 07:10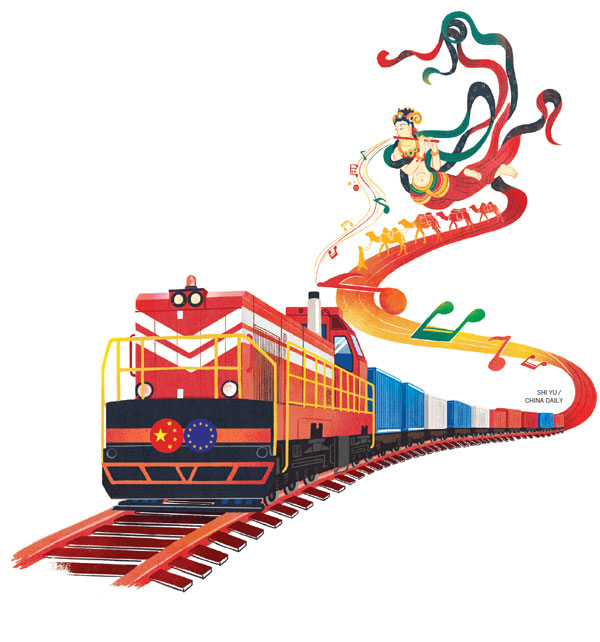 China remains committed to further opening up its economy despite the escalating trade frictions with the United States. So those who have doubts about China's future coarse can rest assured that China will stick to the road of reform and opening-up.
China's competitive advantage in foreign trade is based mainly on its low cost of production. Despite exports contributing a lot to its economic growth in the past decades, China has limited room for growth in the global trade of value-added goods.
In recent years, the cost of production for Chinese enterprises making export-oriented products has risen mainly because of the declining workforce, which has been an important factor for China's relatively low production cost and its export competitiveness for years. And the rising aging population has made matters worse for China's manufacturing sector.
Although the wages in China's manufacturing industry is still low compared with many countries and regions, their growth rate is faster than in developed countries such as the US and Japan.
Besides, since the labor cost is no longer as cheap as it was even a decade ago, China is gradually losing its competitive advantage in international trade. Also, geopolitical factors and the rise of green and low-carbon production concepts are putting increasing pressure on China's limited resources, with environment pollution and strict ecological norms complicating the matters further.
Despite China having enough resources and energy reserves, it is low on per capita energy and other resources, not least because it depends on imports to meet its demand for energy and other resources. Moreover, China's fast-paced industrialization and urbanization has increased the consumption of energy and other resources, so it has to increase its energy imports.
China is the biggest importer of gas, whose price has been rising in the international market due to geopolitical factors and changing supply-demand relations. So China has to import fuels at much higher prices to meet its domestic demand in the future.
China can further open up its economy by importing more commodities and services, which in turn will help it to improve its market mechanism and promote efficient resource distribution in accordance with the country's quest of high-quality development.
Furthermore, China's trade surpluses with its trading partners are the result of the international division of labor and industrial transfer. Developed countries divide production activities and services into several parts and transfer the production units to developing countries, while retaining the high-tech and high value-added links including design, packaging, logistics and marketing. And thanks to its competitive advantages in manufacturing, China has become the main outsourcing destination for developed countries' production units.
Moreover, by importing more foreign commodities and services, China can boost domestic consumption and explore new consumption markets, and thus improve people's livelihoods. Increasing imports can also help upgrade China's industrial structure, strike a better balance between China and its major trade partners, and create a good external environment for Chinese products to enter international markets-and therefore reduce trade conflicts.
Of course, increasing commodity and service imports will also increase the pressure of competition on domestic industries in the short run. But in the long run, they will help domestic industries to upgrade their technologies and improve their management, as well as promote market competition and make resource distribution more efficient.
And increasing import of foreign advanced equipment and cutting-edge technologies will boost China's innovation sector, and promote the sustainable growth of the national economy.
The author is a researcher at the Chinese Academy of International Trade and Economic Cooperation. The views don't necessarily represent those of China Daily.