Jokowi's agenda: economy and infrastructure
By KARL WILSON/KELLY YANG | China Daily | Updated: 2019-05-23 09:01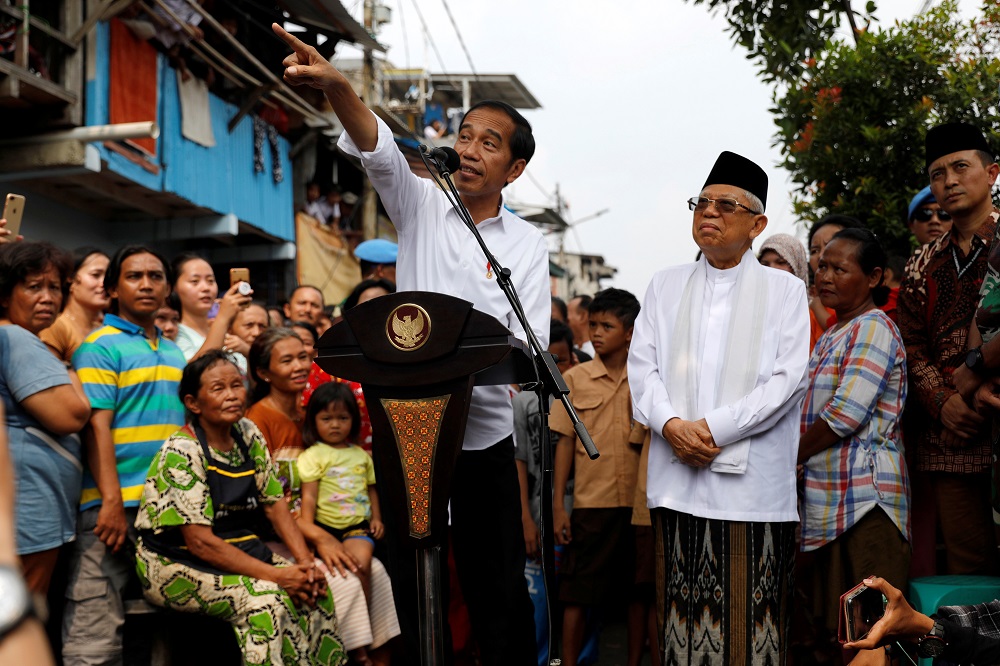 Reelected president is expected to be more confident in carrying out policies
The result of Indonesia's elections was never in doubt. President Joko Widodo would win but would his opponent, retired army general Prabowo Subianto, and his supporters go along with the will of the people?
Opposition supporters are now on the streets of Jakarta, protesting the results announced on Tuesday. Six people are dead and 200 injured to date. Meanwhile, Prabowo has refused to concede and is preparing a legal challenge against the result.
"While the result is probably a fair reflection of the people's support for (Jokowi), we can expect to see disruption to his reform agenda," said Elisabeth Kramer, deputy director of the Sydney Southeast Asia Center at the University of Sydney.
"I expect parliament is where you will see disruption to his reform agenda as the opposition holds up bills and money."
Siwage Dharma Negara, senior fellow and co-coordinator of the Indonesia Studies Programme at Singapore's ISEAS-Yusof Ishak Institute, said: "With a bigger coalition government, Joko Widodo has been able to strengthen his political capital. We expect that he will be more confident and bolder in carrying out his policy reforms."
But a bigger coalition government may also pose a challenge for Jokowi, as he forms his cabinet and pushes forward his reform policy because he needs to deal with supporters of different political parties, said Negara.
He added the Indonesia's foreign policy is likely to remain unchanged. "For example, Indonesia will continue to propose its own concept of Indo-Pacific, which is about free and inclusive economic cooperation (in the region). At the same time, Indonesia will also continue to cooperate with the Belt and Road Initiative because it can benefit from this cooperation."
As in the United States, the president appoints his cabinet from outside the legislature. Tim Lindsey, director of the Center for Indonesian Law, Islam and Society, at the University of Melbourne, said Jokowi will spend the next few months negotiating the allocation of ministries with the powerful oligarchs who wield great influence in the political system.
The next five years will be Jokowi's last term, so in theory he will have no hesitation, except perhaps some political constraints, to go even deeper and wider with economic reforms, said Dionisius A Narjoko, an economist at Jakarta's Economic Research Institute for ASEAN and East Asia.
Narjoko said an important factor will be the selection of cabinet members as well as the prioritization of issues he needs to tackle. "Definitely, foreign direct investment should be at the top of his list," he said.
Jokowi is expected to spend more on education and training in order to create 100 million jobs in the next five years, to provide work for the growing number of millennials who enter the labor market each year.
The government forecasts growth of 5.3 percent this year.
Kyle Springer, senior analyst at Perth USAsia Centre, said Jokowi's primary economic challenge is to continue high-speed economic growth at a rate that meets his government's targets, makes full use of the country's demographic dividend, and delivers tangible benefits for all Indonesians.
"Indonesia has to close a gigantic 'infrastructure gap' to make its economy more efficient, open up new markets, and fully integrate with global supply chains."
Pushan Dutt, professor of economics and political science at INSEAD in Singapore, said there were two major economic challenges: growth and distribution.
"The big need is infrastructure investment that has the potential to accelerate growth. This was one of the key campaign promises of the current president," he said.