Homemakers set to exploit opportunities in O2O era
By Zhu Wenqian | China Daily | Updated: 2019-05-27 07:36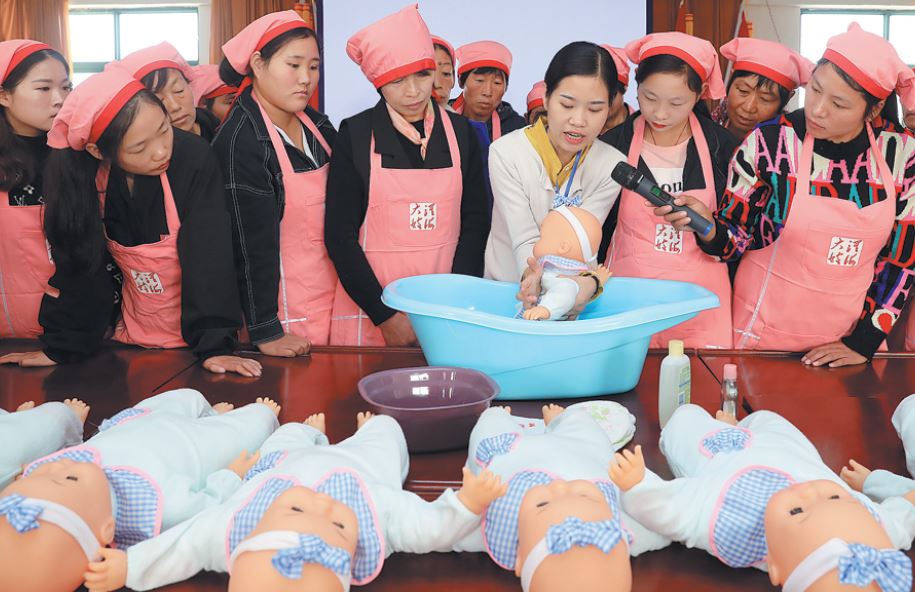 E-platforms streamline domestic help services, attract investments, create jobs, foster economic stability
Demand for homemaking services among Chinese families is surging in China, promising to spawn an online-to-offline, or O2O, market worth more than 200 billion yuan ($29 billion) in annual sales revenue, insiders said.
Trained domestic helps, nannies and nurses for the elderly are in great demand as millions of middle-income families, flush with rising disposable incomes and coping with hectic lifestyles, are seeking to restore order to their lives.
They are willing to pay for professional-grade homemaking services, including those of postpartum nanny or yuesao, that could simplify their lives, and create more quality time and convenience.
This is yet another manifestation of the ongoing consumption upgrade-the pursuit of higher-quality products and services in China-amid rising number of both two-child families and aging people, experts said.
In China's densely populated first-and second-tier cities, specialist agencies in the form of online platforms now offer homemaking services for a fee. On their rolls are versatile, multitasking domestics who can cook, clean, baby-sit and care for the elderly.
Since 2013, a number of e-providers of homemaking services, such as 58 Daojia, Yunjiazheng and Ayibang, have emerged.
"Chinese women are showing an increasing sense of independence. This is encouraging more women to work, thus reducing their time and energy to do household work," said Neil Wang, president of consultancy Frost& Sullivan in China.
"With the rise of disposable incomes, more Chinese families are able to afford homemaking services. This has led to the rapid expansion of the sector, which is expected to become a new growth engine that can boost both employment and the economy," he said.