Star explosion might have prompted human ancestors to walk upright: study
Xinhua | Updated: 2019-05-29 01:02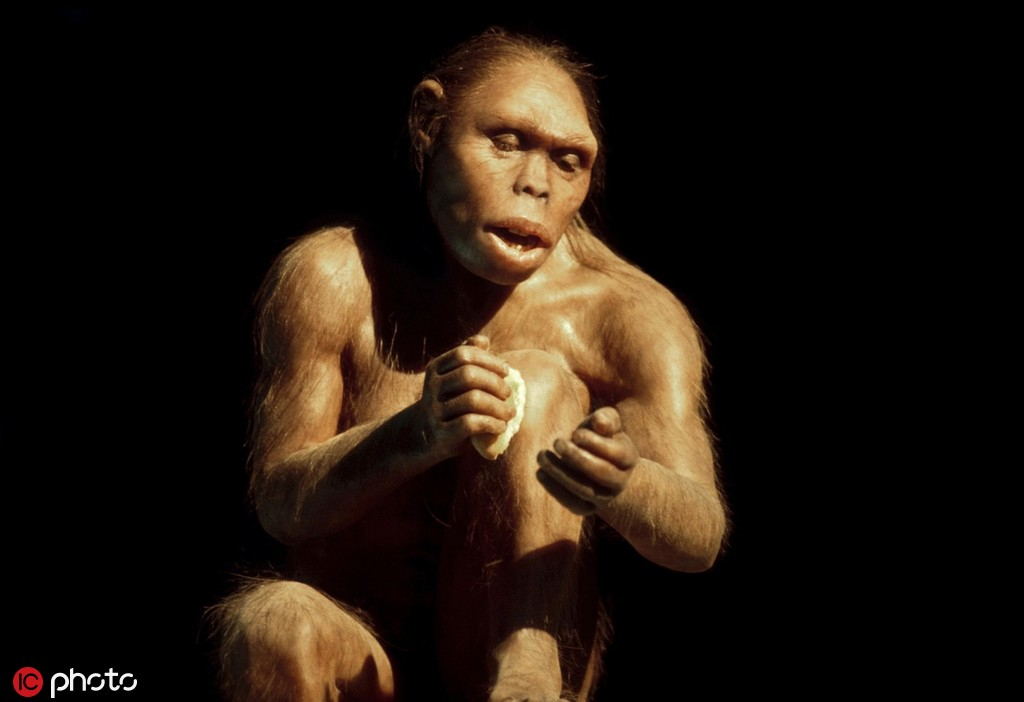 WASHINGTON -- A massive ancient supernova explosion could have made human's ancestors start walking on two legs, according to a paper published on Tuesday.
The study published in the Journal of Geology showed that supernovae bombarded the earth with cosmic energy starting eight million years ago, with a peak about 2.6 million years ago, bringing about an avalanche of electrons in the lower atmosphere.
Those electrons triggered an enormous upsurge in cloud-to-ground lightning strikes that ignited forest fires around the globe, setting off a chain of events that ended with bipedal apes such as homo habilis, dubbed "handy man."
It could be one reason ancestors of homo sapiens developed bipedalism as they adapted in savannas that replaced torched forests in northeast Africa, according to the study.
Astronomers analyzed layer of iron-60 deposits lining the world's sea beds and proposed that a supernova exploded about 163 light years away during the transition from an epoch ending 2.6 million years ago to the Ice Age, increasing the ionization of the lower atmosphere by 50-fold.
Ionization in the lower atmosphere meant an abundance of electrons would form more pathways for lightning strikes, according to the study.
The scenario that lightning spike touched off a worldwide upsurge in wildfires is supported by the discovery of carbon deposits found in soils that correspond with the timing of the cosmic-ray bombardment.
The paper's lead author Adrian Melott, professor emeritus of physics and astronomy at the University of Kansas, said in a statement that such event was unlikely to occur again anytime soon, since the nearest star capable of exploding into a supernova in the next million years too far away from Earth.