Commercial property investments hit highest level since 2005
By Wang Ying in Shanghai | China Daily | Updated: 2019-05-30 09:34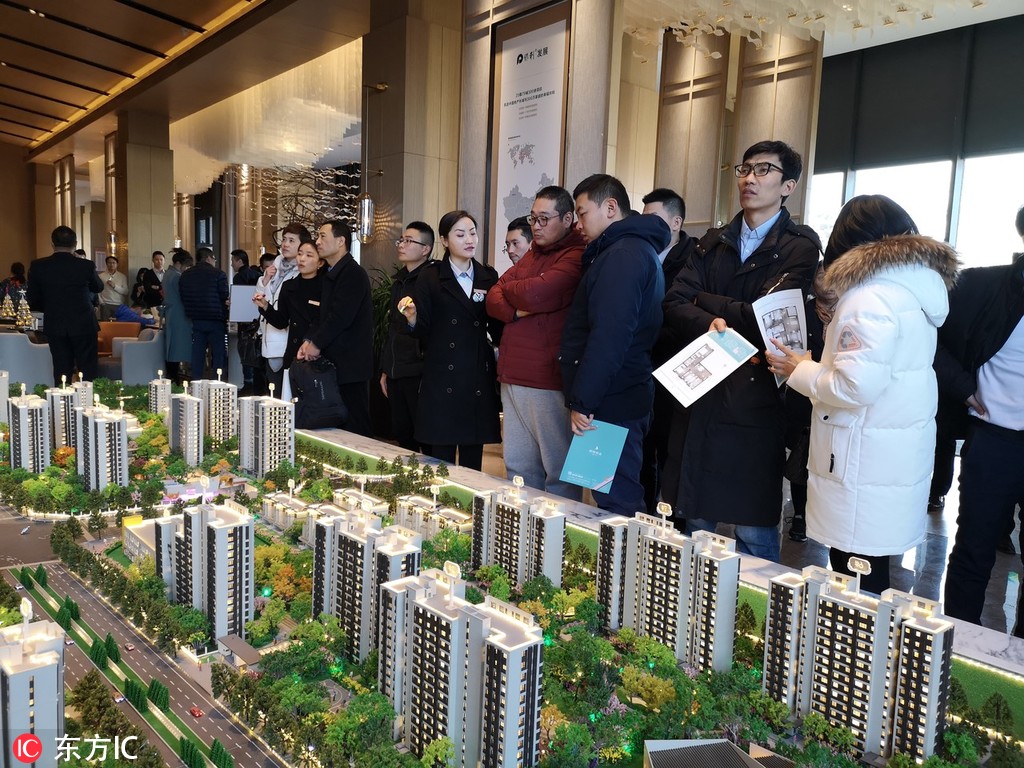 China's commercial property investment amounted to 53 billion yuan ($7.68 billion) in the first quarter of 2019, with half coming from cross-border investors, according to a recent report.
Both the commercial property investment transaction and office trade volume in the first quarter posted their highest figures among those in the same period since 2005, or more than 53 billion yuan and over 25 billion yuan respectively, a report by global real estate consultancy CBRE said.
"Commercial property investment remained active in China, driven by (the) strong appetite of foreign investors," said Ben Duncan, CBRE's president for North Asia.
"As China's market matures, we see more institutional investors increase exposure to real estate. We are very bullish on China over the long term," said Duncan.
Throughout 2018, commercial real estate transactions hit a record high of more than 260 billion yuan, up 10 percent year-on-year, with foreign investors increasing their investment by 68 percent year-on-year to more than 85 billion yuan, CBRE data showed.
Foreign capital's weighting in the sector doubled from about 15 percent in 2016 to about 30 percent in 2018, and further expanded to 50 percent in the first quarter this year, the CBRE said.
"China is a huge market with unparalleled potential. China's consumption will top the world this year or next year, and China's GDP will also exceed the US by the end of the next decade. However, China's real estate transaction only accounts for about 1/20 of the US, posing great growth potential."
The 2019 CBRE Asia-Pacific Investor Intentions Survey showed that China tops the list of preferred destinations for cross-border investment across the region.
This is the first time China surpassed Australia and Japan. On the city list, Shanghai becomes the leading market for cross-border investment this year, while Beijing is among the top five.
"While we are approaching the end of this cycle, investors are fine-tuning their strategies to make their investment more resilient. We see a lot of opportunities in China with such a background, and recommend investors to balance between cyclical and structural investment," said Duncan.
The trend of increasing foreign investment in China's property market is also observed by Francis Li, vice-president and head of capital markets department at Cushman and Wakefield in China.
Li believes that global institutional investors will continue to play an active role in 2019, with more overseas capital and new players expected to enter China.
By analyzing the new trends in property of global capital in the Asia-Pacific region, Li pointed out that foreign investors are optimizing investment portfolios on a global scale to capitalize on China's relatively high economic growth compared with markets like Europe and the United States.
Cushman and Wakefield said Shanghai ranked eighth among the most popular destinations for global investment in 2018, drawing more than $10 billion of capital from several PE funds in the past few years.
CBRE global survey forecasts real estate investment will remain active both globally and in China in the coming years. Investors seek diversification and income stability in real estate at the late-stages of an economic cycle.
Besides cyclical opportunities, China's fast urbanization, consumption upgrading as well as aging population provides various structural investment opportunities to help investors weather the volatility of the economic cycle. There is huge potential for multifamily, data center and senior housing, added Duncan.
In terms of domestic capital, developers are anticipated to dispose some noncore assets to raise funds for new projects, said Li.
CBRE predicted China's economic growth between 2018 and 2027 will remain strong among all major global economies, second only to India.