UN meeting addresses global challenges on urbanization
By Edith Mutethya in Nairobi | China Daily | Updated: 2019-05-30 09:39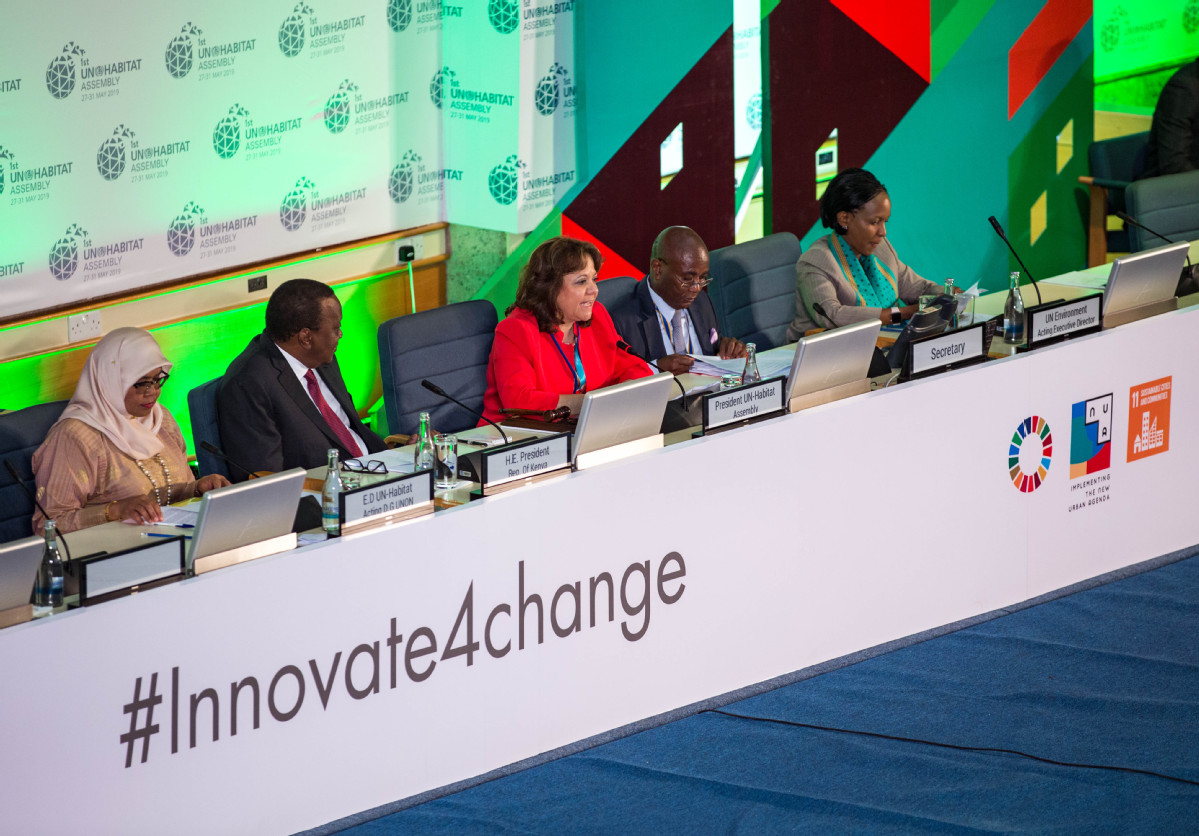 A meeting of the world's highest-level decision-making body on sustainable human settlements and urbanization, UN-Habitat, opened on Monday in the Kenyan capital. Running through May 31, the assembly is expected to be attended by more than 3,000 delegates from 116 countries, including four heads of state and more than 40 ministers.
With more than 70 percent of the world's population projected to live in cities by 2050, Maimunah Sharif, UN Habitat executive director, said extreme poverty, socioeconomic inequality, slums, social exclusion, gender-based discrimination, humanitarian crises, conflicts, air pollution, climate change, and high unemployment, will be increasingly concentrated in urban areas.
"Understanding the key trends in urbanization and how they will likely unfold is crucial to the implementation of the 2030 Agenda for sustainable development," she said.
Sharif called on the participants to position sustainable urbanization at the center of their development priorities through deliberate efforts to implement the New Urban Agenda.
Sharif said the world needs to leverage innovations to improve living conditions in cities. "Cities are the incubators of innovation, industry, technology, entrepreneurship and creativity. They drive national economies by creating prosperity, enhancing social development and providing employment," she said.
Joyce Msuya, the acting executive director of the UN Environmental Programme, said there is need to fuel green and sustainable growth, protect the environment, ensure equality for all, and keep the social fabric of the communities intact.
"We need to build in circularity into the DNA of our urban systems. This means fundamentally rethinking how our cities function, from waste disposal, clean mobility to urban planning," she said.
On the sidelines of the meeting, the architectural acupuncture strategy of Songyang County in China's Zhejiang province was praised by experts as an innovative and successful rural revitalization method.
Franz Gatzweiler, the executive director of Urban Health and Wellbeing Program of the International Science Council, said the acupuncture idea is exciting and wonderful because it starts with the thought of a city, urban and rural area, being able to activate flows by leveraging on certain nods.
"It means putting a needle in a certain area where energy, economics, and values start flowing again and improving the health of the system's organism. It's basically about activating flows. I love the idea," he said.
Msuya said smart and sustainable urban planning represents a tremendous opportunity to reduce the strain put on the planet, while also improving the quality of the life of billions of people, especially in low-income countries, which will account for 90 percent of the predicted urban growth.
She said adopting circularity and resource efficiency could reduce greenhouse gas emissions in some sectors by up to 99 percent, while decreasing the cost associated with achieving the targets of the Paris Agreement.
Kenyan President Uhuru Kenyatta said societies are currently ill-prepared to plan for rapid urbanization, resulting in proliferation of slums and informal settlements, urbanization of poverty and increased environmental degradation.
"Addressing these challenges calls for collective international action, informed by scientific research and technological innovations," he said.
Xinhua contributed to this story.