UK advised to seek more migrant workers
By JONATHAN POWELL | China Daily Global | Updated: 2019-05-31 09:33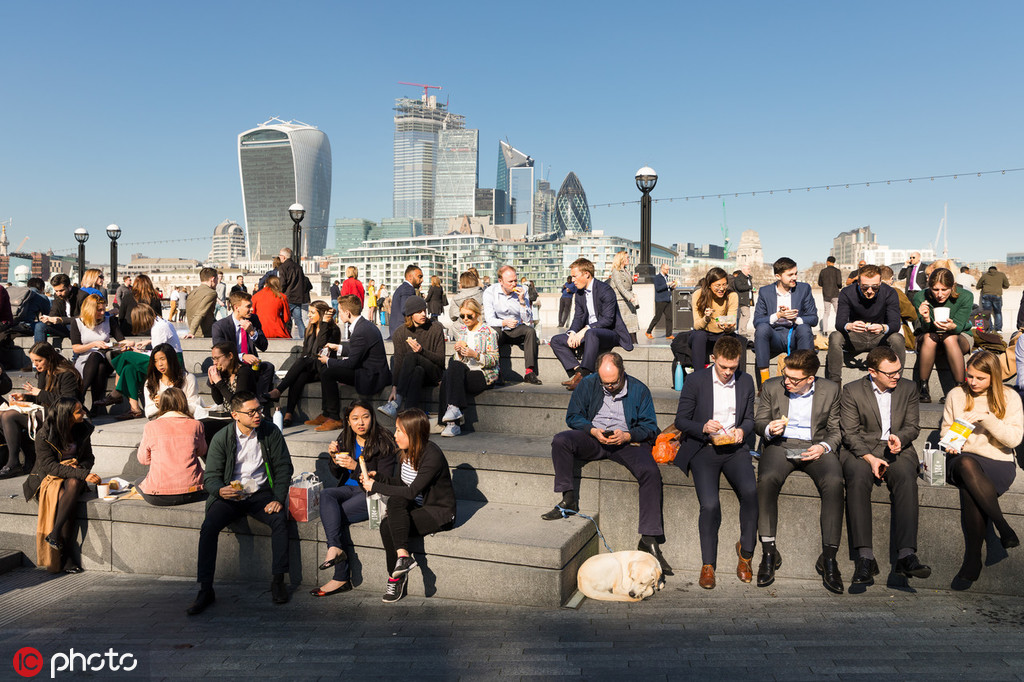 British migration advisers have recommended that a shortage occupation list should be expanded to allow more migrant workers to fill a wider range of health, IT and engineering jobs.
The list of occupations eligible for the United Kingdom's non-European skilled work visas should be expanded "as soon as possible", with the uncertainty caused by Brexit a major consideration, the nation's Migration Advisory Committee has stated.
Staff shortages were also blamed on poor workforce planning in the health service, poor perceptions of employment in engineering and a lack of women, black and ethnic-minority entrants to careers in technology.
Professions recommended to go on the list for recruiting migrants from outside the EU include veterinarians, web designers and architects, as well as psychologists, occupational therapists and archaeologists.
Under these proposals, the list would cover 9 percent of jobs in the labor market, compared with approximately 1 percent currently.
Alan Manning, the committee chairman, said: "Today's labor market is very different to the one we reviewed when the last shortage occupation list was published in 2014. Unemployment is lower and employers in various industries are facing difficulties in finding skilled people to fill their vacancies.
"That is why we have recommended expanding the shortage occupation list to cover occupations in the health, information and engineering fields.
"However, our recommendations are clearly only applicable under the current immigration system, while EU free movement remains. We are recommending a full review (of the shortage occupation list) once there is a clearer picture of what the future immigration system will look like."
Only workers from the European Economic Area, or EEA, enjoy freedom of movement, travelling and working within the area without visas.
The current scheme for high-skilled non-EEA migrants-known as a Tier 2 visa-allows 20,700 high-skilled workers into the UK each year.
The current salary threshold for such visas is 30,000 pounds($38,000), and top priority is given to jobs on the shortage occupation list.
Last year, Home Secretary Sajid Javid commissioned the Migration Advisory Committee to conduct a full review of the list after the Tier 2 general cap was hit, resulting in a number of occupations being refused places.
Being on the shortage list removes some of the hoops employers have to jump through to recruit workers from outside the EEA, such as having to advertise for UK staff , and makes it cheaper and easier for overseas staff to enter and potentially settle in Britain.
Jane Gratton, head of people policy at the British Chambers of Commerce, said three-quarters of companies are currently unable to find the talent they need, and vacancies are being left unfilled.
"Businesses need an efficient, light-touch and cost-effective system that provides ongoing access to skills from around the world," Gratton said.