HSK testing is growing in popularity
By ZOU SHUO | China Daily | Updated: 2019-05-31 12:43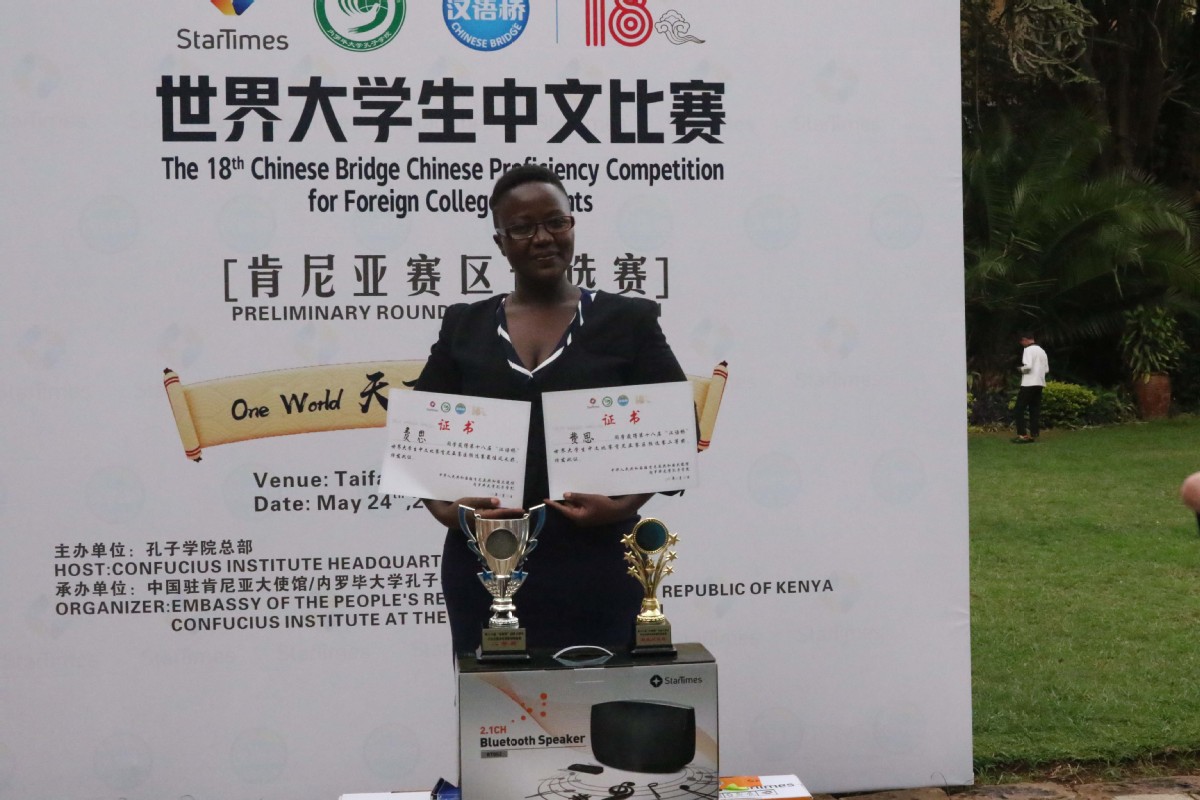 Chinese language proficiency exam taken over 6.8 million times last year
The HSK exams, a test of Chinese language proficiency organized by the Confucius Institute Headquarters, or Hanban, were taken 6.8 million times in 2018, up 4.6 percent from a year earlier, the Ministry of Education said on Friday.
Hanban has added 60 new HSK exam centers and there were 1,147 HSK exam centers in 137 countries and regions by the end of last year, Tian Lixin, head of the department for language application and information management under the ministry, said at a news conference in Beijing.
There were 548 Confucius Institutes and 1,193 Confucius classrooms in 154 countries and regions by the end of 2018, she said, adding that 30 Confucius Institutes and 80 Confucius classrooms were built last year.
More countries have started to add Chinese language to their national teaching syllabus as the trade and cultural exchanges between China and other countries continues to increase.
The Zambian government announced earlier this month that it would roll out Mandarin classes from grades 8 to 12 at its 1,000-plus secondary schools from 2020-the largest such program in Africa, the Financial Mail, a national magazine in South Africa, reported on Thursday.
Zambia becomes the fourth country on the continent-after Kenya, Uganda and South Africa-to introduce Chinese language at its schools.
It's a move that the government says is underpinned by commercial considerations: it's thought the removal of communication and cultural barriers will boost cooperation and trade between the two countries, the report said.
According to Zambia's home affairs ministry, more than 20,000 Chinese nationals live in the country, having invested about $5 billion in more than 500 ventures across the manufacturing, agriculture and infrastructure development sectors, it said.
Also, middle school students in Russia will take Mandarin as an elective foreign language at Russia's national college entrance exam to get enrolled into college for the first time in 2019, Sputnik News reported.
In addition to English, German, French and Spanish, Mandarin will become the fifth elective language test for the Russian college entrance exam.
Patcharamai Sawanaporn, 26, a graduate student at Beijing's University of International Business and Economics from Thailand, said, "I am fascinated with China's history, culture and language as well as its economic development, and I think that studying in China could provide me with some great job opportunities, as I see growing investment and collaboration between the two countries."
Montserrat Garcia, 21, a third-year undergraduate at Renmin University of China from Spain, said learning Chinese became inevitable after her family moved to China when she was 6 years old.
Learning Chinese wasn't such a hard experience for her as she learned while playing with neighbors, she said.
"I didn't choose to learn Chinese, but I'm definitely grateful that my parents did for me," she said. "I think that Chinese is an extremely beautiful language. It is a language full of culture behind it. It is a language without limits, a language so rich that you'll never be able to know it all."