Literature fest sparks rural reboot
By Fang Aiqing and Sun Ruisheng | China Daily | Updated: 2019-06-03 07:50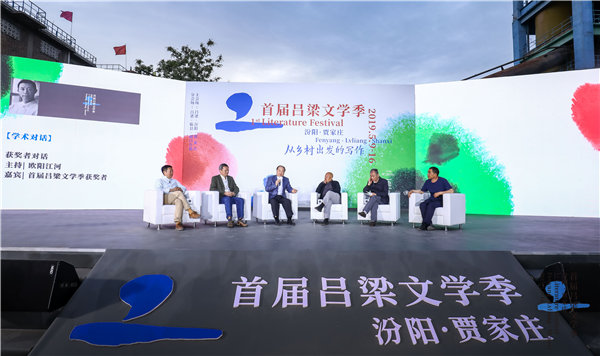 An event set up by film director Jia Zhangke featuring leading proponents of a school of writing from Shanxi aims to place the province on China's literary map.
Jiajiazhuang village in Fenyang, Shanxi province, sits around 600 kilometers southwest of Beijing.
Once known for its collective economy that helped draw its population out of poverty, it has now gained another label thanks to film director Jia Zhangke, who was born in downtown Fenyang in 1970, just a short distance from the village.
Jia has devoted much of his time to regenerating the area's cultural legacy, not only through movies, but also through literature.
To do that, Jia set up the first Lyuliang Literature Festival, which was held from May 9 to 16.
Nobel laureate Mo Yan and a dozen winners of the prestigious Luxun and Maodun literature prizes, including Ge Fei, A Lai and Su Tong, together with a group of renowned Shanxi writers and poets gathered that week to discuss literary depictions of the countryside.
The village has a literary tradition which dates back to the mid-20th century, when a new Chinese modern literary genre shanyaodan, a nickname for a potato that's popular in North China, emerged.
Authors who follow the shanyaodan school of writing such as Zhao Shuli, Ma Feng and Xi Rong were all living in the Shanxi countryside, where their work centered around rural life there.
Many of Ma's works in particular were written in Jiajiazhuang, where he witnessed the changes to the village brought about by the agricultural cooperatives during the 1950s after moving to work in Fenyang.