垃圾分类 ((lājī fēnlèi): Garbage classification
China Daily | Updated: 2019-06-06 07:36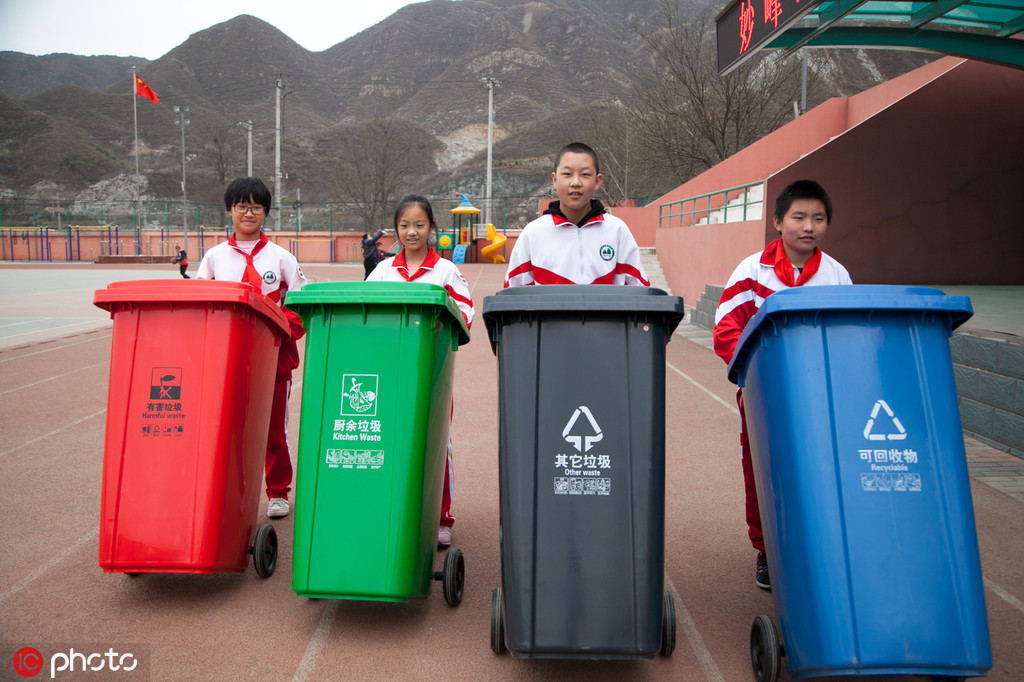 President Xi Jinping has called for garbage classification to be accelerated nationwide to help save resources and protect the environment. This is the first time he has specifically touched upon this issue in details.
According to the central government's plan, all major cities are expected to initiate garbage classification this year, and the system should be completed and function well by the end of 2025.
Yet the reality seems remote from the vision. Take Beijing, an early bird in garbage sorting, as an example. Even if the capital's residents sort their garbage at home and throw them into different trash cans as required, almost all household refuse, including kitchen waste, is mixed up and transported away by the same rubbish truck.
Now is the time for the government to reform its garbage disposal policies to create the necessary space for the formation of a complete industrial chain on garbage collection and recycling. The household garbage disposal fee should be charged according to the total weight of the garbage each home produces in one year, and reflect the overall costs it takes to dispose of the trash and restore the environment.
Experience shows this move can reduce the output of household garbage, and provide a reliable source of income for the garbage disposal enterprises to improve their services, prompting them to transport and deal with different categories of garbage separately, which will pave the way for the recycling of valuable resources buried in the garbage.