Unusual but true: A pilates class with goats
Share - WeChat The world's smallest McDonald's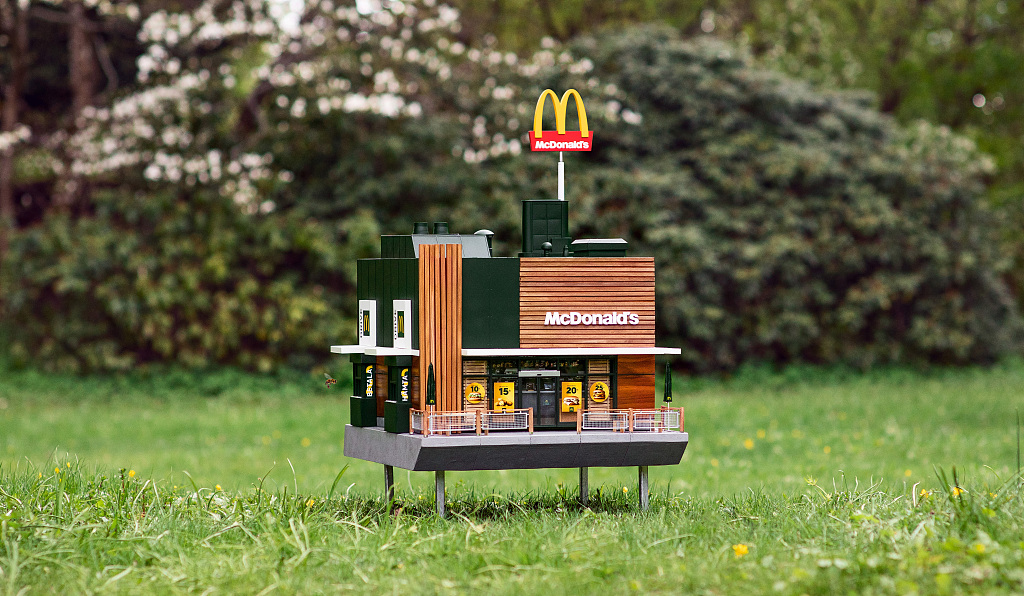 The world's smallest McDonald's has opened its doors in Sweden.
Called the McHive, the tiny McDonald's is not serving burgers and fries to fast-food fans, it's actually a fully functioning beehive for thousands of bees.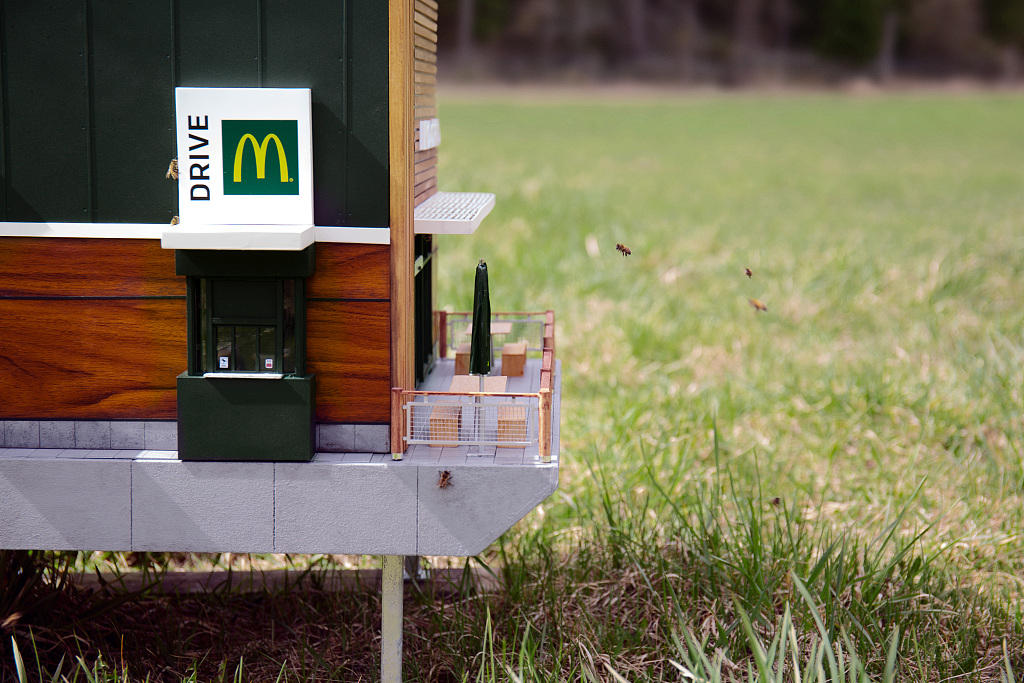 The McHive features two drive-through windows, a patio and outdoor seating, sleek wood paneling, and McDonald's advertisements on the windows.
Inside the McHive, built by Swedish creative agency NORD DDB, there are no frying machines. Instead, hive frames hold the honeycomb within the hive enclosure.