Unusual but true: A pilates class with goats
Share - WeChat A multi-colored blanket octopuses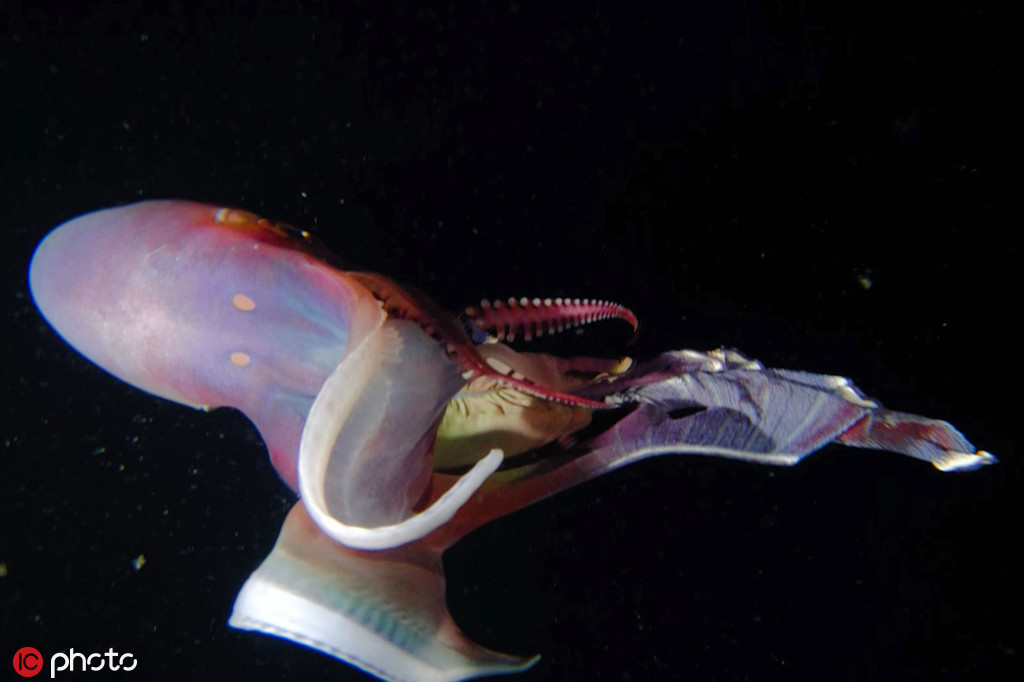 A pair of rare, multi-colored blanket octopuses have been caught on camera during a night dive off the coast of Romblon, Philippines.
In the incredible high-definition clip, captured April 5, one of the octopuses puts on a vibrant light show as it glides through the water, shifting through the different colors of the rainbow.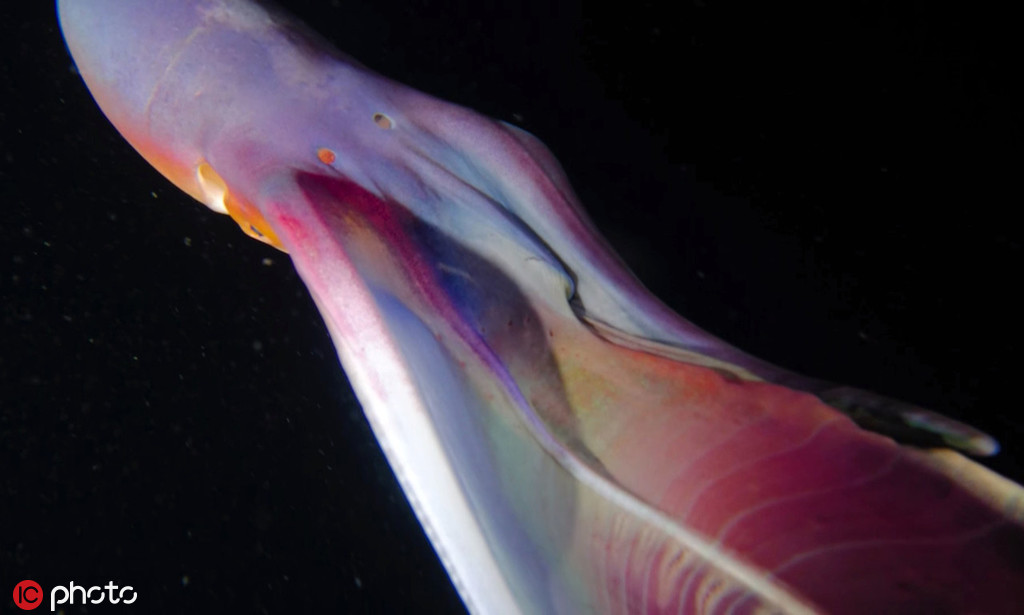 The rapid color change is thought to be a reaction to the camera's different light levels or a defense mechanism against would-be predators.