Miluo offers special treat for culture lovers
By Yang Feiyue in Beijing and Feng Zhiwei in Changsha | China Daily | Updated: 2019-06-07 09:05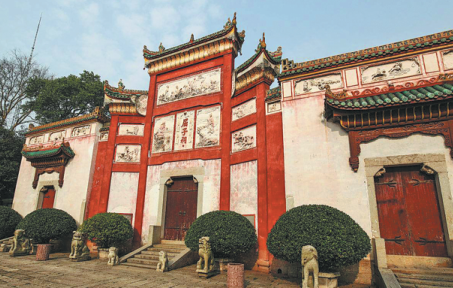 And while immersing themselves in various traditional activities for the Dragon Boat Festival, visitors can also enjoy the local scenery.
Miluo's dragon boat competition is a must-see. And last year, the mass drum-beating event, the poetry recital and a song-and-dance show featuring historical elements were added among all the attractions along the Miluo River bank.
This year, a large-scale modern music opera Qu Yuan is to be launched for the festival. The show explores innovation, integration of Chinese history and stage art and showcases the poetic and romantic elements of Li Sao (The Sorrow of Parting), one of the most influential of Qu Yuan's works.
The show hopes to showcase Qu's ideas and state of mind leading up to his suicide in multiple dimensions during the show, which is jointly developed by top Chinese art institutes, including the Central Academy of Drama, the Beijing Film Academy and the Beijing Institute Of Fashion Technology.
The show which premiered at Beijing's Century Theater over May 31-June 2, will be staged in Miluo during the festival.
For those who seek more varied experiences, the traditional towns and villages in Miluo may be of interest.
In 2016, the local government spent 5 billion yuan ($724.6 million) to develop a 20-km tourism corridor, which connects several idyllic towns featuring wetlands, old tombs and folk culture.
So, one can walk on old stone streets and sip sweet wine at Changle town; tour a botanical garden, visit a culture park and ancient business blocks at China poetry town or experience ancient architecture at Xinshi ancient town.
The area is ideal for those who want to leave behind a city life for a while and recharge their batteries.