国产婴幼儿配方乳粉提升计划 (guóchǎn yīngyòuér pèifāng rǔfěn tíshēng jìhuà): Domestic infant formula promotion plan
China Daily | Updated: 2019-06-10 07:24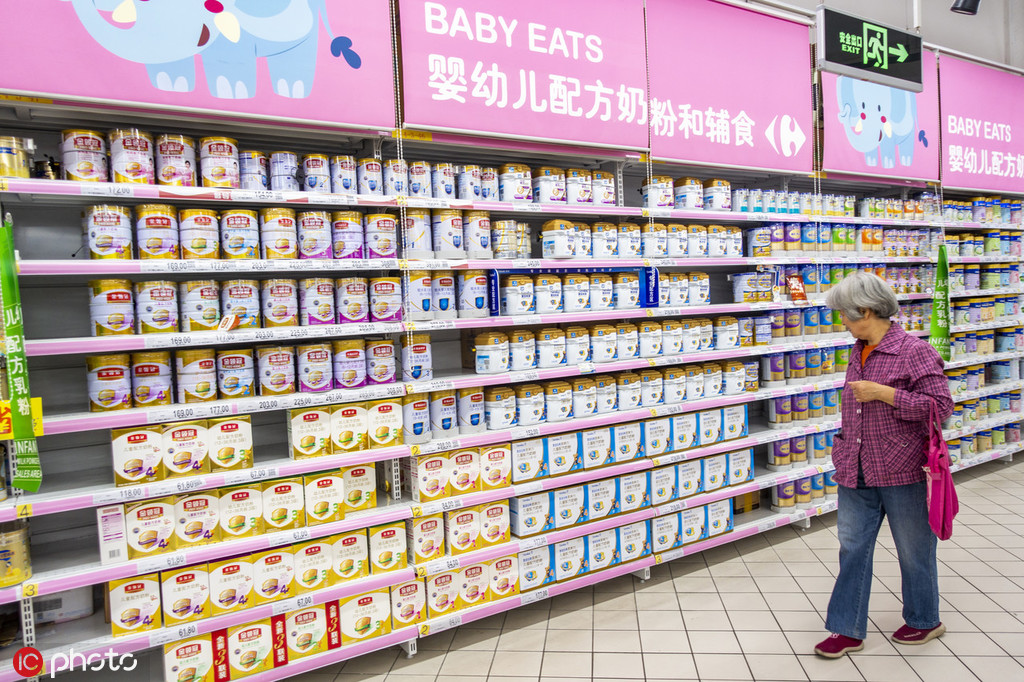 Seven ministries and departments including the National Development and Reform Commission, the Ministry of Industry and Information Technology and the Ministry of Agricultural and Rural Affairs have jointly issued a domestic infant formula promotion plan, which aims to promote the quality of the products and competitiveness of domestic milk powder brands, and boost the domestic dairy industry.
The document, which was released early last week, requires efforts be made to steadily improve the output of domestic infant formula, and reach the goal of a 60-percent self-sufficiency rate.
Meanwhile, the quality of domestic infant formula should be improved, in order to increase consumers' confidence in domestic products.
The plan also requires a strict supervision system for infant formula by implementing oversight over the entire process from the source to the market and improving the product quality security management system.
Moreover, the production standards for infant formula and the national food standards are to be raised, and a public safety commitment system for enterprises will be promoted.
In addition, a national breast milk research plan will be launched, in order to build a unified breast milk study database in three years by collecting and integrating enterprises' existing data resources on a big data platform.