Meeting of Chinese, Russian leaders strengthens cooperation
By Dmitry Strovsky | chinadaily.com.cn | Updated: 2019-06-10 15:50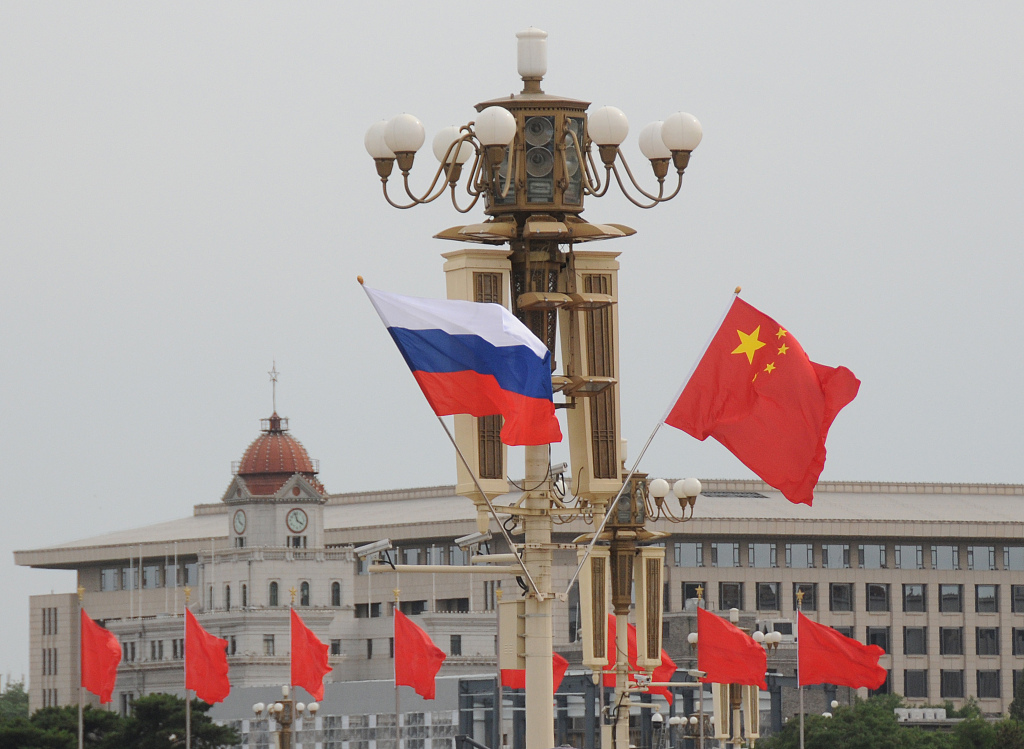 During their last meeting in Moscow, Russian President Vladimir Putin and Chinese President Xi Jinping signed numerous agreements on cooperation in many sectors, according to leading Russian news agencies. Obviously, Moscow and Beijing will continue to work on enhancing their mutually beneficial relationship.
China is, at present, the main foreign trade partner for Russia. In 2018, Russia's trade with China amounted to more than $108.2 billion, a 24.51% increase compared to 2017.
The efforts of both national governments alone could not explain the development of this dynamic trend alone. Today Russia and China also show great examples of many-sided cooperation on the regional level. One of these can be found in the Sverdlovsk region. It is traditionally one of the most attractive areas for the development of Russian-Chinese relations, and no coincidence that for many years the Consulate General of China has been working here fulfilling of many serious projects in various spheres.
This became even more noticeable less than a month ago, when a delegation of the Sverdlovsk region headed by Governor Yevgeny Kuyvashev returned from China. As part of the official business mission of the Ural Federal okrug, Sverdlovsk officials and businessmen participated in the 4th Silk Road Intl Exposition and the Investment &Trade Forum, which was held in Xi'an in the Chinese province of Shaanxi. While opening the exposition of the Sverdlovsk region, Kuyvashev called the partnership between the Middle Ural and China as being fully consistent with the trend of Russian-Chinese relations set by leaders of the two states.
Kuyvashev also noted China is an important strategic partner for the Sverdlovsk region in engineering, instrumentation, electronics and chemical production. He said today both actors are ready "to initiate a new level of cooperation". The Sverdlovsk region can offer Chinese companies a role in the creation of joint ventures in the automobile and machine tool industries, production of construction equipment and the fields of medicine and logistics.
In addition to the exhibition in Xi'an, a business forum was held where all Ural regions presented investment potential. Over the last five years more than 30 modern enterprises, many with the participation of Chinese partners, have been put into operation in the Ural. This gives grounds to the government of the Sverdlovsk region to offer Chinese companies more active participation in the creation of new joint ventures.
A stable basis for economic relations has been formed between the two countries at the regional level. At the second Russian-Chinese Expo in 2015 in Harbin, Kuyvashev and Heilongjiang provincial governor Lu Hao signed a protocol of intention for the development of friendly relations and cooperation between the two regions. This was supported by a concrete plan of activities, including joint projects in construction, education, science, culture and the arts. In addition, in order to develop this cooperation a mutual working group was created, which engaged itself in the development of "road maps" in all the above areas. The largest projects, which are developing together with Heilongjiang province, are a business park in Yekaterinburg and the organization of joint festivals.
Heilongjiang is currently investing $2.5 billion in Russia, Lu said. These investments cover not only Sverdlovsk, but also the Russian Far East territories bordering China. This confirms large-scale and long-term trends are becoming a priority for two countries.
Higher education plays one of the most pivotal roles in this cooperation. Recently, the relationship between Russian and Chinese universities has been characterized by an increasing exchange of students and teachers. The top priority for China and Russia in this regard are technical fields of knowledge based on non-standard approaches. A few years ago Ural Federal University (UrFU) and the North China University of Water Resources and Hydropower established a joint institute promoting four degree areas: "Industrial heat power engineering", "Geodesy and remote sensing", "Architecture" and "Water supply and sanitation". Simultaneously the Research Center of Water Engineering and Energy Resources was opened in UrFU, where scholars from the two countries are engaged in joint research.
Currently, UrFU is implementing agreements and memoranda of cooperation with 27 universities and institutes in China. Every year it accumulates more than 1.6 billion rubles ($23,000 million dollars) for the development of scientific research projects. UrFU has 12 laboratories headed by foreign scientists and promotes studying programs of the Association of Technical Universities of Russia and China.
These examples show the modern Russian-Chinese relationship is a powerful incentive for further development. The most recent meeting between the leaders of both countries provides tremendous opportunities.
Dmitry Strovsky is a professor at the Yekaterinburg Academy of Modern Art in Yekaterinburg, Russia.
The opinions expressed here are those of the writer and do not necessarily represent the views of China Daily and China Daily website.