China to spend over $65b on VR/AR by 2023: report
Xinhua | Updated: 2019-06-10 14:36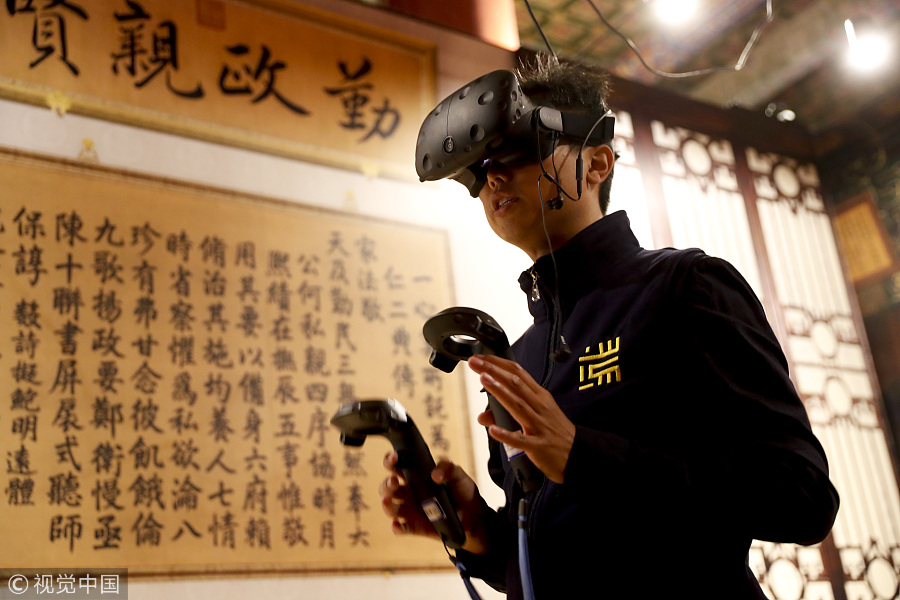 BEIJING - China's market spending on augmented reality and virtual reality (VR/AR) is forecast to exceed $65.21 billion in 2023, according to a report published by the International Data Corporation (IDC).
The figure is far beyond the forecast of the $6.53 billion dollars of the market spending in 2019, data from the report showed.
Between 2018 to 2023, the compound annual growth rate (CAGR) of the spending in the VR/AR sector will reach 84.6 percent, higher than the 78.3-percent CAGR of the global market, the report said.
Training, retail showcasing and industrial maintenance occupy the top three in terms of commercial applications of AR/VR, while as for the consumer spending, VR games, AR games and VR videos take up the top three, with the spending volume scaling up to $9.59 billion by 2023, the IDC report noted.
The IDC, founded in 1964, is a global provider of market intelligence, advisory services, and events in files of information technology, telecommunications, and consumer technology markets.