Trade tension spills over to academic area
By LIA ZHU | China Daily | Updated: 2019-06-11 09:42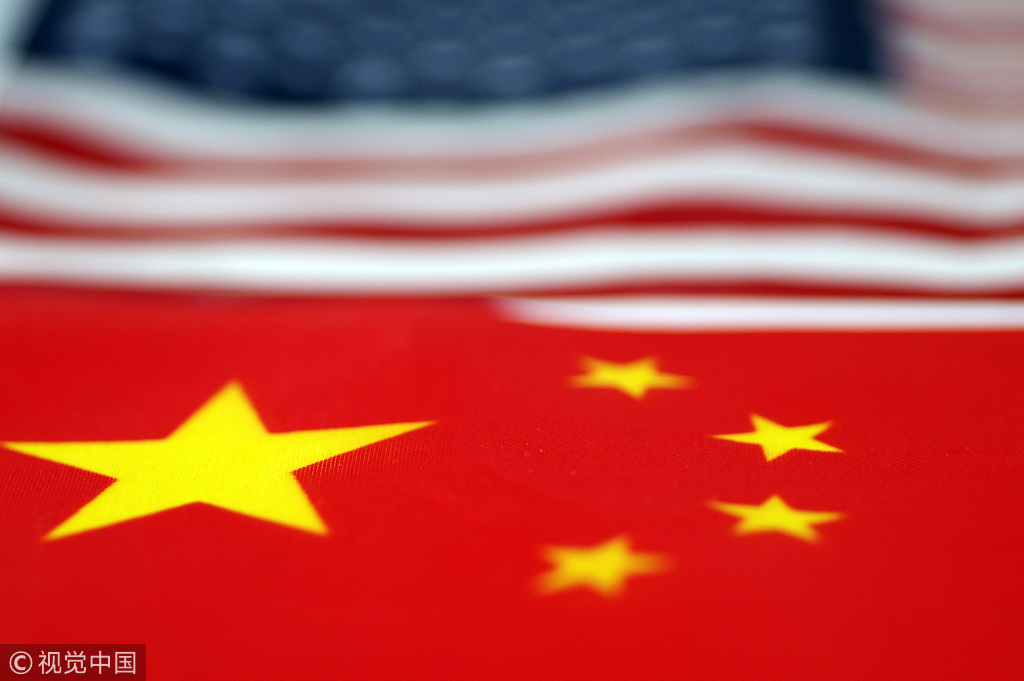 Tighter scrutiny on Chinese students could hinder educational exchanges
Charles Benjamin, a neuroscience student at Stanford University, lingered in front of a painting at a Chinese art exhibit at the university in California.
"It's really beautiful," he said. "The forms of the painting reflect some of the culture."
Thanks to increasing cultural exchange programs over the past few years, Benjamin has had more opportunities to learn about Chinese culture. He has even started learning the language.
"Given how important the relationship between the United States and China is on the world stage right now, I think it's important for individuals from the two different cultures to get to know each other," he said. "In that way it can help ultimately reduce tensions that may exist on national and international levels."
However, such exchanges may go the way of other collateral damage taking place amid the dispute between the two countries, which has expanded from trade into the education realm.
A San Francisco-based tour operator said that more than 100 Chinese students and their parents have canceled an exchange program to the US this summer. "Some of them were denied visas and some of them gave up on applying for visas," said the operator, who asked to remain anonymous.
He said it was unusual to see such a large number of cancellations after many had already paid deposits.
Last week, the Ministry of Education urged students to assess the risk of visa denials before deciding to study in the US, given the tightened restrictions.
Beijing has accused the US of politicizing normal China-US educational exchanges by using the "China threat" and "Chinese infiltration" as excuses.
There's more scrutiny of international students as the administration of US President Donald Trump adopts stricter controls on immigration and a harder line on China.
Benjamin said he hasn't heard anything in particular on the matter from his foreign classmates, but in general he thinks it's harder to get visas as the process has become more intensive than it used to be.
"In this era of rapid globalization, we should be trying to reach out to each other and trying to bridge cultures. The US has been built on the strength of immigrants and people who want to come here," said Benjamin.
Stanford's Department of Art & Art History has been actively engaged in exchanges with Chinese counterparts, including involvement with a faculty member residency in Gansu province's Dunhuang-an ancient city on the Silk Road.
The department is also involved with major annual lectureships involving historians and artists.
"We are trying to get the momentum going as much as we can," said Richard Vinograd, a professor of Asian art at Stanford.
"I regret that it seems there are more complicated bureaucratic processes to go through for them (Chinese students and researchers) to get their visas and applications approved. It poses kind of a barrier for scholar exchanges. It's unfortunate," Vinograd said.
In the past year, some senior officials of the Trump administration, including FBI Director Christopher Wray, have portrayed Chinese studying in the US as potential threats to national security.
Citing "espionage concerns", the US State Department has shortened the validity period of visas for Chinese graduate students in fields such as aviation, robotics and advanced manufacturing from five years to one.
There are also reports of increased visa delays and denials, and prolonged visa checks for Chinese students and researchers.
US Senator Ted Cruz of Texas and US Representative Francis Rooney of Florida have recently reintroduced the Stop Higher Education Espionage and Theft Act, which is intended to prevent "Chinese espionage" efforts at US universities.
Other US lawmakers are writing bills that would require more reporting from colleges and universities about funds they receive from China. The bills would also prohibit students or scholars with ties to the Chinese military from entering the US, or set new limits on access to sensitive academic research.
The undercutting of scholarship and people-to-people contacts between the two nations is a serious concern for Stanley Kwong, an adjunct professor at the University of San Francisco.
"When political tensions intrude into the academic and educational realm, the impacts are more damaging and far-reaching," he said.