Princess Sissi's palace launches WeChat account
By Wang Shuqing | chinadaily.com.cn | Updated: 2019-06-11 11:13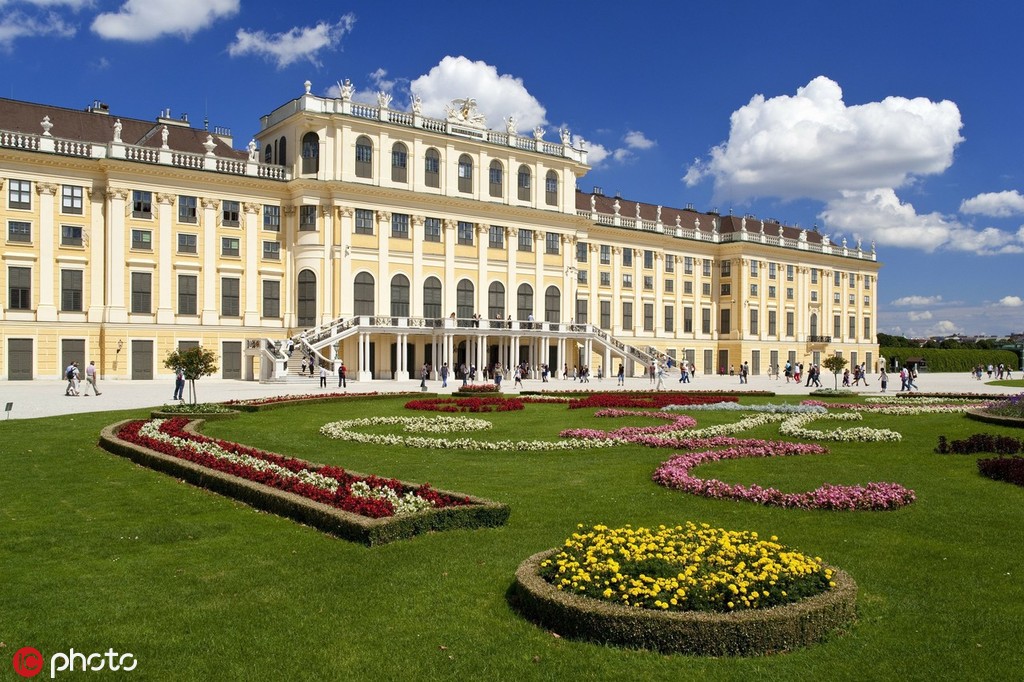 Schönbrunn Palace, where Princess Sissi once resided, and Schönbrunn Zoo announced its first official WeChat account at a news conference held at the Summer Palace in Beijing on Thursday.
Officially known as Empress Elisabeth of Austria (1837 – 1898), Sissi, a dual monarch of the Austro-Hungarian Empire, has been a big reason for Chinese tourists to visit Schönbrunn Palace, Klaus Panholzer, managing director of Schloss Schönbrunn Kultur- und Betriebsges.m.b.H. (SKB), told China Daily website during an interview.
"Last year was the first time that Chinese tourists ranked No 1. Before it was always Germany or other countries in Europe," Panholzer added.
In total, more than 4 million tourists visited the 1,441-room baroque palace in 2018.
The WeChat account offers a convenient way for people to obtain relevant tourist information and purchase tickets. In addition, group ticket booking is available on the platform for both palace and zoo visitors.
UNESCO catalogued Schönbrunn Palace and its gardens on the World Heritage List in 1996 as a remarkable baroque ensemble and example of a synthesis of the arts.
An art exhibition about Sissi is expected to be held in China in late 2019, said Panholzer at the news conference.
Personal belongings and paintings of the princess will be exhibited in cities such as Beijing, Shanghai, Chengdu and Shenzhen.
2021 marks the 50th anniversary of the establishment of diplomatic ties between China and Austria.
A cultural exhibition on the Habsburg monarchy will be held in the Forbidden City in Beijing, said Friedrich Stift, Austrian ambassador to China, at the news conference.