DPP's block won't harm forum on Straits, says spokesman
By Zhang Yi | China Daily | Updated: 2019-06-13 08:54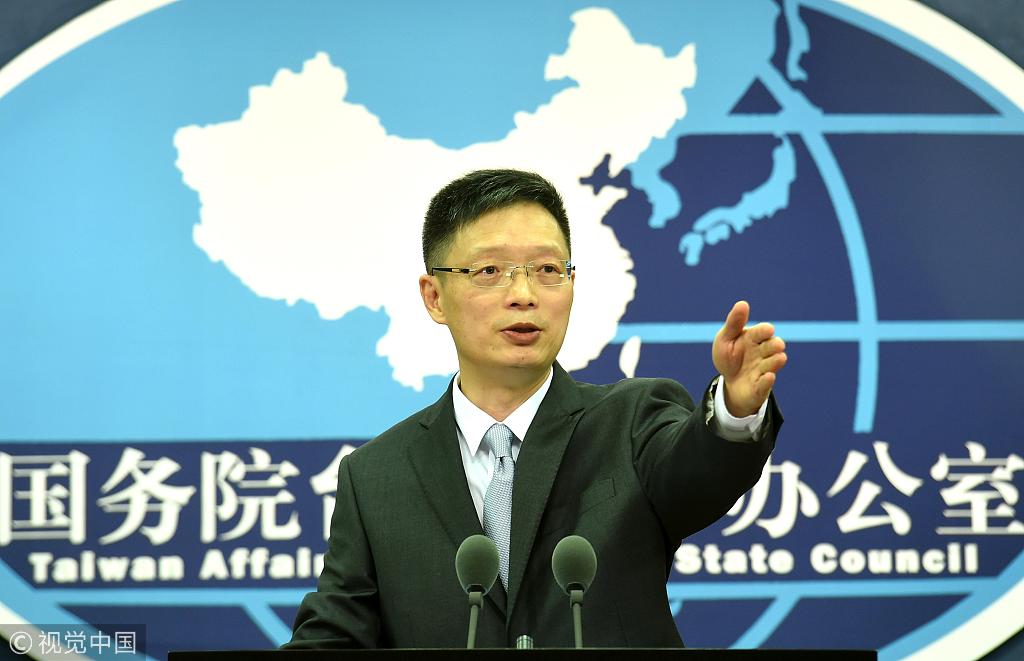 Taiwan authorities' obstruction will never affect the annual Straits Forum that opens on Saturday in Fujian province, and is scheduled to be the biggest yet, a mainland spokesman said.
More than 10,000 people from various walks of life in Taiwan have signed up to participate in the forum, more than any previous year, An Fengshan, a spokesman for the Taiwan Affairs Office of the State Council, said on Wednesday.
"It fully shows that the forum is widely welcomed by people," he said, adding that "the compatriots on both sides are inseparable, and to strengthen cross-Straits cooperation is the common aspiration".
However, the Democratic Progressive Party, the island's ruling party, has unreasonably hindered people from participating, he said.
"The mainland has been actively creating better conditions for Taiwan compatriots to share the development opportunities on the mainland, but the island authorities have been making up all kinds of excuses to obstruct them, and even made arbitrary threats and intimidation," An said.
"It will not affect the success of the forum," he said, adding that it "exposed the DPP's fear of closer and better cross-Straits cooperation".
"Because, as people on both sides get closer to each other and get along better, the hostility and hatred they are deliberately creating between people will break down, and their attempt to create tension between the two sides for the benefit of the party's election will be exposed," An said.
He urged DPP authorities not to go against the trend, stand in the way of cross-Straits exchanges, or harm the interests of Taiwan compatriots.
The 11th Straits Forum will be held from June 15 to 21 in Fujian, with the main venue in Xiamen. It has about 60 events this year, including forums, visiting tours and folk activities, to promote exchanges and trust between people from both sides.
Over the past 10 years, the number of sponsors for the Straits Forum has grown from 54 to 82 and more than 100,000 Taiwan people have participated. The forum has become the biggest cross-Straits event in terms of the number of participants, and the scale and scope of activities.
Xiamen will open green channels at airports, stations and ports to facilitate customs clearances during the forum, according to the local government.