App launches rating system to enhance authenticity of product reviews
By He Wei in Shanghai | China Daily | Updated: 2019-06-13 09:38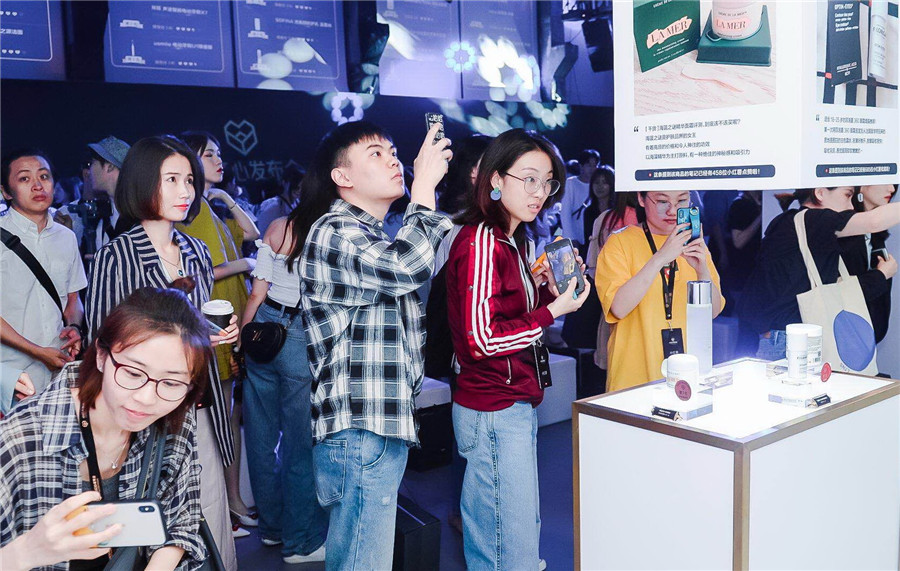 Social commerce startup Xiaohongshu, or Little Red Book, has launched a rating system soliciting public opinion on a wide range of products in a bid to enhance authenticity of product reviews generated by its 250 million users.
Dubbed "Little Red Heart", the system is inviting users to rate some 3,100 popular beauty and fashion items available on the company's namesake digital shop.
"The move aims to translate real user experience and comments into new product parameters, helping them make more efficient shopping decisions," said Deng Chao, a product manager overseeing the new system at Red.
Founded in 2013, Red runs an online community where people post cosmetics and fashion reviews. Earlier this year, the app opened a platform for verified brands and key opinion leaders to search for and find each other.
Users eligible to score are those who remain active in the Red community by, for example, recommending products or commenting on others' reviews at certain frequencies. They also need to have purchased the target product at least once in the past year via the Red e-site.
Under each subcategory, products will be reviewed based on five to 10 dimensions. Each user holds one vote, and the system will calculate an average score.
Deng said the reviews will be updated on a monthly basis and the list of those reviewed continues to grow with the expansion of merchandise on the Red e-commerce channel.
China's consumer landscape is renowned for its fast-paced developments, with consumer preferences shifting as quickly as new apps and e-commerce platforms enter the market, said Chloe Reuter, founder and chief executive officer of Reuter Communications.
"One example of this is that Red rose head and shoulders above other apps as a favorite for learning about new products and for taking recommendations from beauty bloggers and influencers," she said.
Reuter pointed out that 88 percent of the user base of the platform are women born after 1980, representing a wide playing field for beauty brands to explore. The platform gained popularity thanks to its user-generated content.
The platform incorporates multichannel networks, which contact influential content creators on behalf of brands in order to increase popularity across multiple platforms. In May, the platform modified its KOL partnership rules, raising the bar for the number of followers from 1,000 to 5,000.
Other studies have also suggested that leveraging social media to reach more consumers can be a way to achieve growth.
Consultancy Kantar said Chinese cosmetics brands are gaining huge popularity among youngsters largely because they are adept at using social media tools from WeChat to Weibo to expand brand influence.
It cited the example of Sealuxe and iLife, two homegrown brands that are working closely with online influencers through generic brand promotion campaigns and new product launches.