Stricken villagers tell of flood ordeals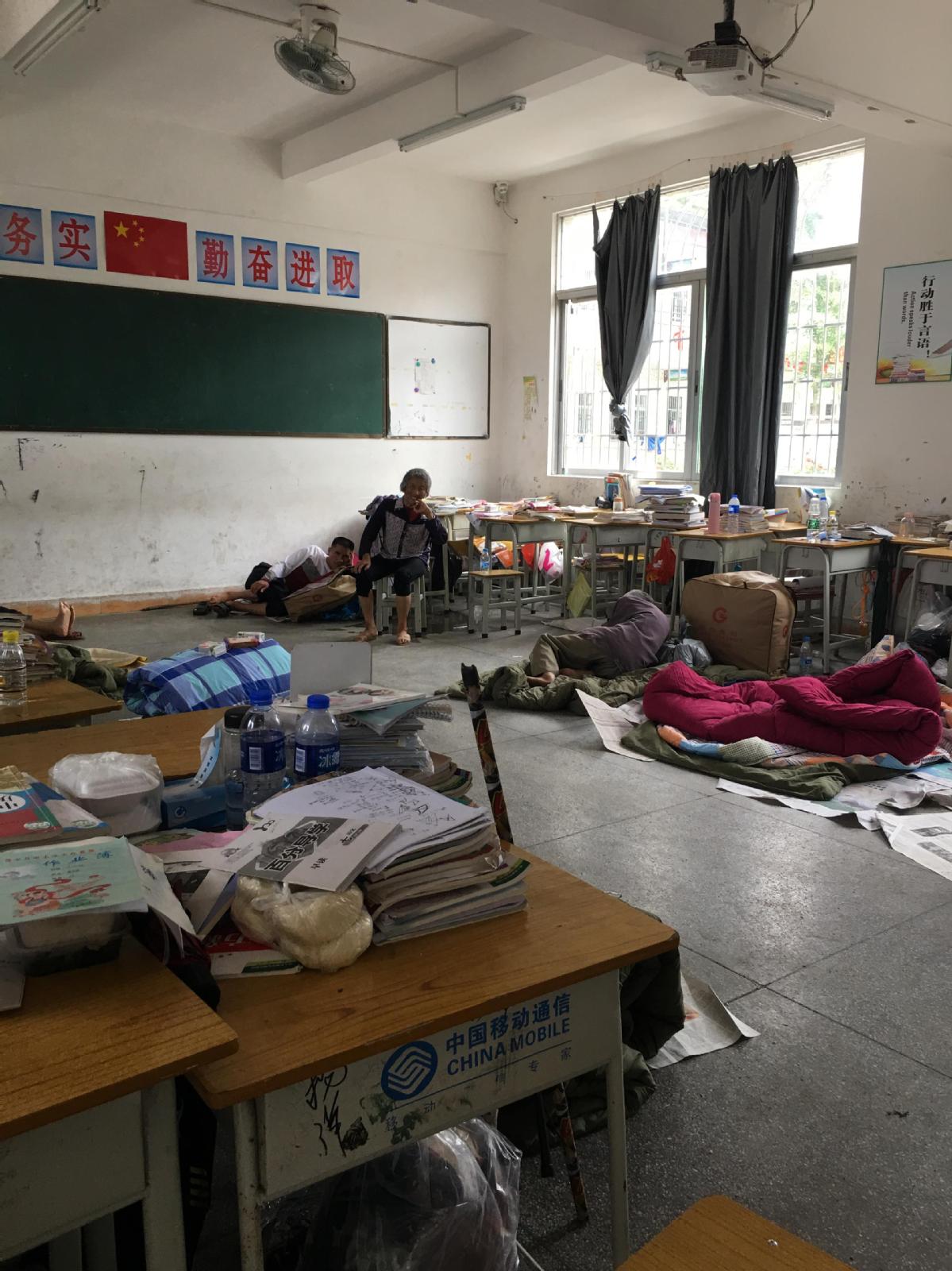 In the Shangping township government yard, several groups of volunteers helped with relief work, including loading trucks with donated food and drinks. Telecom and general medical services were provided at temporary booths in the yard and also outside.
The township recorded the heaviest rainfall, of 249.1 millimeters, between 8 pm on Sunday and 7:30 pm on Monday, with 74 monitoring stations reporting more than 100 mm and eight recording half that amount, according to the city government.
As of Wednesday morning, 13 people had been killed by the floods in Heyuan, 2,077 houses toppled, 98 bridges damaged, 3,159 cases of landslides reported and 17,300 people evacuated.
Heyuan government officials stressed the importance of safeguarding lives and protecting the Dongjiang River, an important source of drinking water for large areas of Guangdong.
Military personnel joined firefighters and other rescue workers with boats and rafts, while helicopters were used to evacuate villagers.
In Fujian, which borders Guangdong, 117,000 people living in 227 towns in the northern mountains were affected by the flooding, 210 houses collapsed and 30,600 people were evacuated.
In Ji'an, Jiangxi, by midnight on Tuesday, the floods had affected nearly 1 million people and damaged 56,000 hectares of crops. Direct losses were estimated at more than 2 billion yuan ($289 million).
Liu Xianhui, 47, a farmer in Ji'an, said: "Growing vegetables and rice are our main sources of income. The floods ravaged pepper plants and rice growing in the fields, resulting in losses of 20,000 yuan for each household."
In Guangxi, heavy rain started to fall on June 4, triggering floods that left 17 people dead and nine missing by Wednesday, according to the provincial emergency management bureau.