China's achievements as CICA chair from 2014-2018
The fifth Summit of the Conference on Interaction and Confidence Building Measures in Asia (CICA) was held in Dushanbe, the capital of Tajikistan, on Saturday.
During the period from 2014 to 2018, when China assumed the presidency of CICA, China had earnestly performed its duties and successfully held a summit in Shanghai.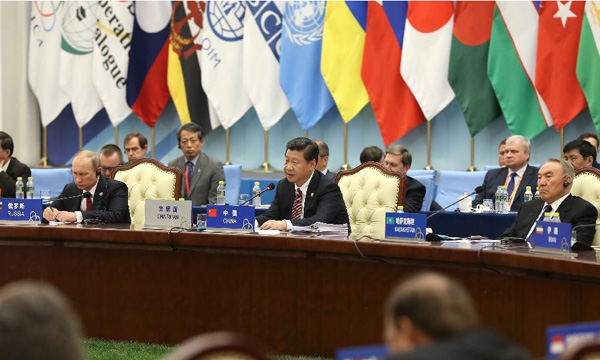 China has worked to advocate and implement the common, comprehensive, cooperative and sustainable Asian security concept, and support the establishment of a new regional security and cooperation framework, which was proposed by President Xi Jinping at the Shanghai Summit of CICA on May 21, 2014.
China has also sought to expand the partner network and mobilize nongovernmental entities to offer advice and suggestions.