Modern techniques can benefit TCM
By Zhang Zhouxiang | China Daily | Updated: 2019-06-18 08:18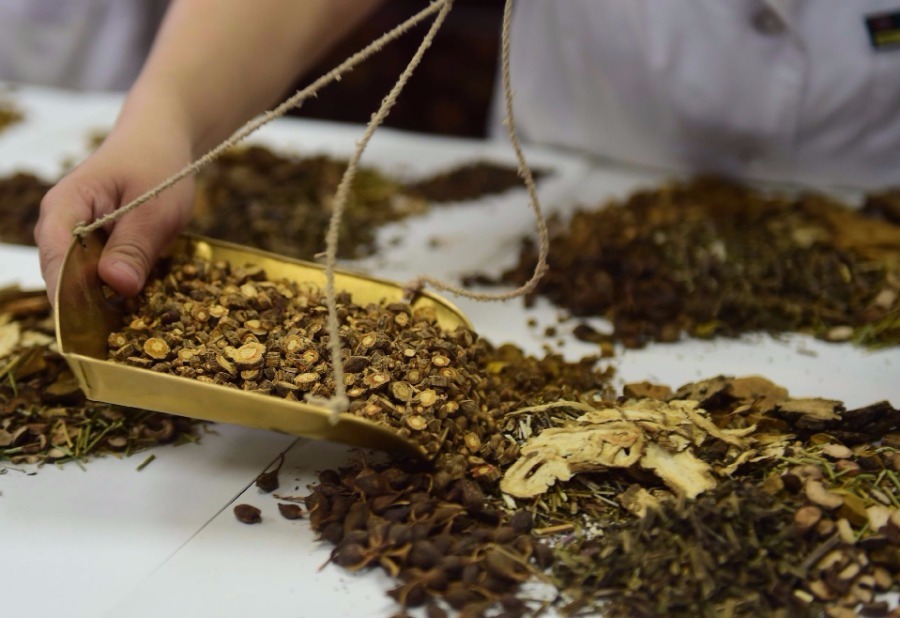 ON MONDAY, Nobel Prize winner Tu Youyou's team announced progress in the treatment of artemisinin-resistant malaria. Artemisinin is the main effective component of major kinds of drugs against certain types of malaria. China Daily writer Zhang Zhouxiang comments:
For those living in countries such as China and the United States, malaria is a distant word, because it has almost disappeared from these countries.
However, for those living in less-developed regions of the world, malaria is a demon living next door, as it causes hundreds of thousands of deaths. According to data from the World Health Organization, in 2017, there were 219 million people suffering from malaria worldwide, most of them in Africa.
That's why Tu's main achievement, namely extracting artemisinin from artemisia, is recognized globally as a life-saving deed. It earned her a Nobel Prize. As almost the only effective medical treatment for malaria, artemisinin has cured tens of millions of malaria patients every year.
This time, her team's progress is important, too, because it helps to solve the problem of resistance. Official data show that the number of malaria patients in 2017 was even higher than that of 2016; WHO admitted in its annual malaria report that "no significant progress in reducing global malaria cases" was made during this period.
Actually, before the 1960s, quinine used to be the most effective medicine against malaria. But the malarial parasites gradually developed resistance to it. Had Tu not extracted artemisinin, malaria might have victimized many more people than it does today. Had Tu's team not made their latest progress, the tragedy of quinine might possibly be repeated by artemisinin.
There is as yet no detailed data about to what extent has Tu's team curbed artemisinin resistance, but their achievement will at the least point to the direction for future studies.
That case also sets an example to all traditional Chinese medicine practitioners. They could apply modern equipment and modern research methods to TCM treatments and analyze them to get their truly effective components.
It is time for TCM practitioners to follow the example of Tu and combine modern technology with tradition.