Boeing 737 MAX jets still holding
By SCOTT REEVES in New York | China Daily Global | Updated: 2019-06-18 23:15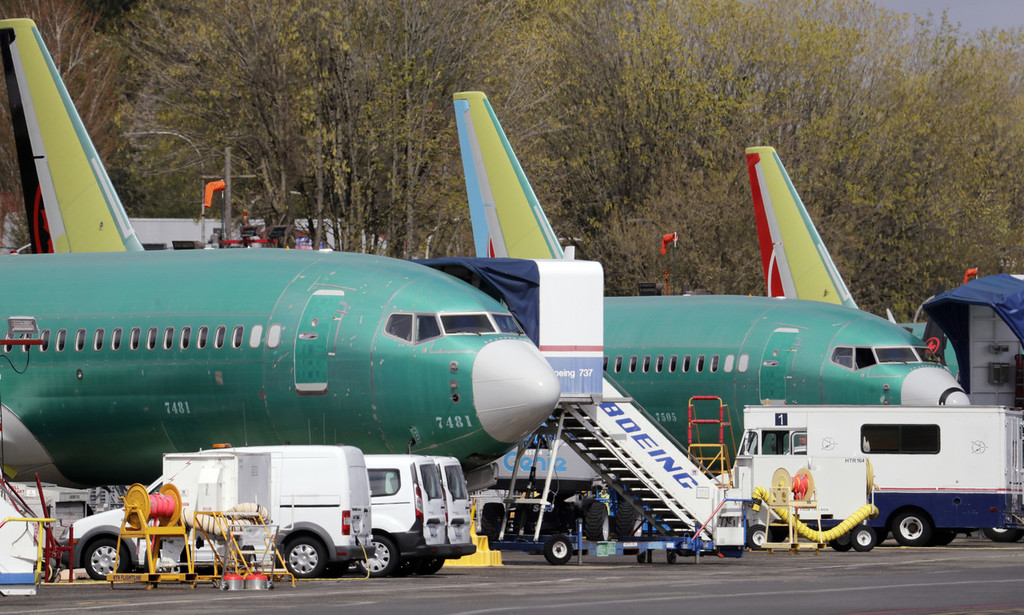 Certification flights are expected to begin soon to test Boeing's updated software for the 737 MAX jet's anti-stall system, but the planes are not expected to return to commercial service until late summer.
The US Federal Aviation Administration said no firm date has been set to begin the test flights.
"Physically, it shouldn't take too long to ready the aircraft for a return to service because the planes have been sealed up since they were grounded," John Cochran, president of Eaglemark aviation consulting firm and professor emeritus of aerospace engineering at Auburn University, told China Daily.
"It will take time to install the new software and to test it. The FAA will have to certify that all planes in the US have been modified correctly — and that's not a simple thing," he added.
Boeing MAX jets were grounded worldwide following crashes March 10 in Ethiopia and Oct 29, 2018, in Indonesia killing a total of 346 passengers and crew.
Preliminary investigations suggest the aircraft's Maneuvering Characteristics Augmentation System (MCAS), an automated anti-stall device, apparently forced the noses of Lion Air and Ethiopian Airlines flights down and into a fatal plunge when it erroneously determined the planes were about to stall. To avoid a stall, MCAS points the nose of the plane down to gain air speed.
There are about 400 MAX jets in service worldwide, including about 97 in China. Wall Street analysts expect Boeing to spend about $1 billion to update and install new software worldwide to prevent the MCAS system from repeatedly pointing the nose of the plane down and to prevent the system from being activated by only one of two exterior sensors.
MAX jets were flown extensively in the US and China without incident prior to the fatal crashes in Indonesia and Ethiopia.
Boeing said it had completed in-house flight tests using the updated software and submitted the results to the FAA.
"The software update is complete and we are working with the FAA on information requests they have ahead of the next step, which is the certification flight," Boeing said in a statement. "We would work to secure FAA certification and then work toward safe return to service."