Traditional Chinese culture stressed in revised curriculum standards
chinadaily.com.cn | Updated: 2019-06-21 15:05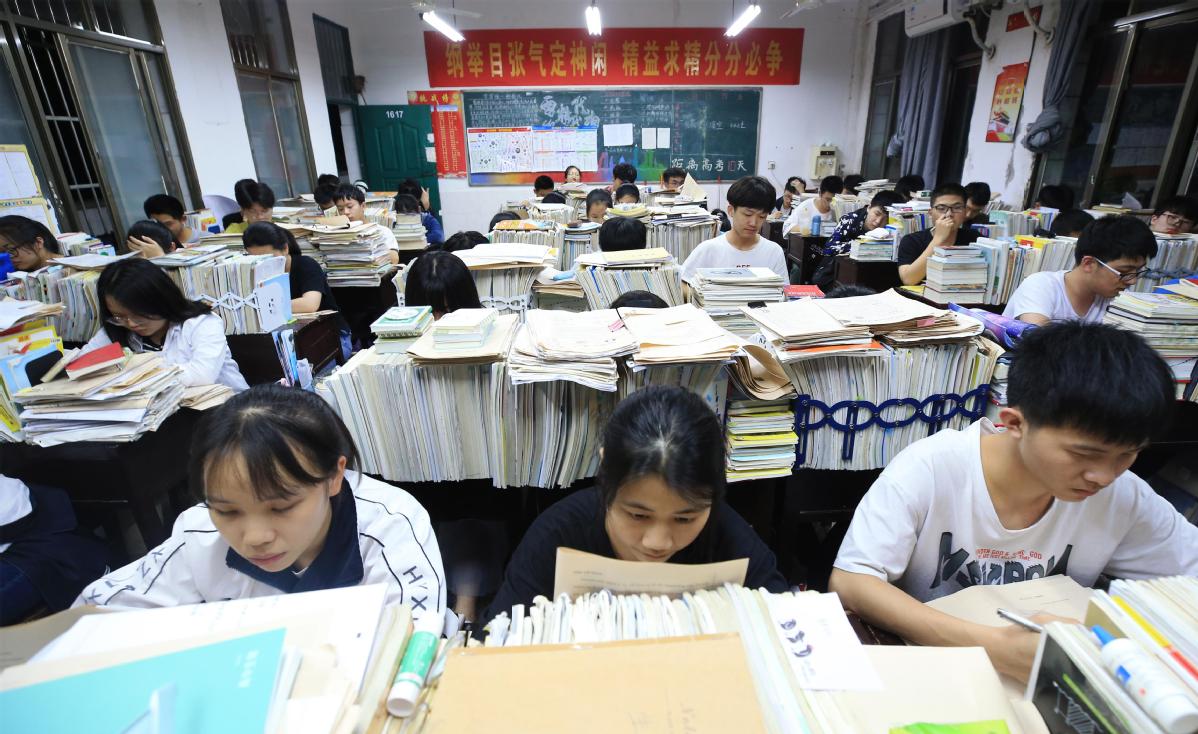 The Ministry of Education held a press conference on Thursday on a guideline issued by the General Office of the State Council on advancing reform in senior high school education a day earlier and introduced the revision on curriculum plans, curriculum standards and teaching materials for senior high school.
The ministry had asked experts to compile textbooks of Chinese, history and politics for the whole country and revised textbooks of other subjects.
Curriculum standards for 17 subjects have been revised and three new curriculum standards for German, French and Spanish have been issued.
Education on socialist core values, excellent traditional Chinese culture, revolutionary culture and advanced socialist culture will be further integrated into curriculum standards on all subjects. The new curriculum standards will reflect the latest achievements in adapting Marxism to Chinese conditions, the new achievements in social and economic development and technology advancement. More attention will be put on internal relations and interaction of different subjects.
The revised curriculum plans for senior high school emphasize that senior high school education is a basic education for the mass public to improve students' quality. It not only prepares students for college, but also prepares them to adapt to the society and career development. It should lay the foundation for their lifelong development.