Click, tap, hire home, have fun
By Fan Feifei | China Daily | Updated: 2019-06-24 09:54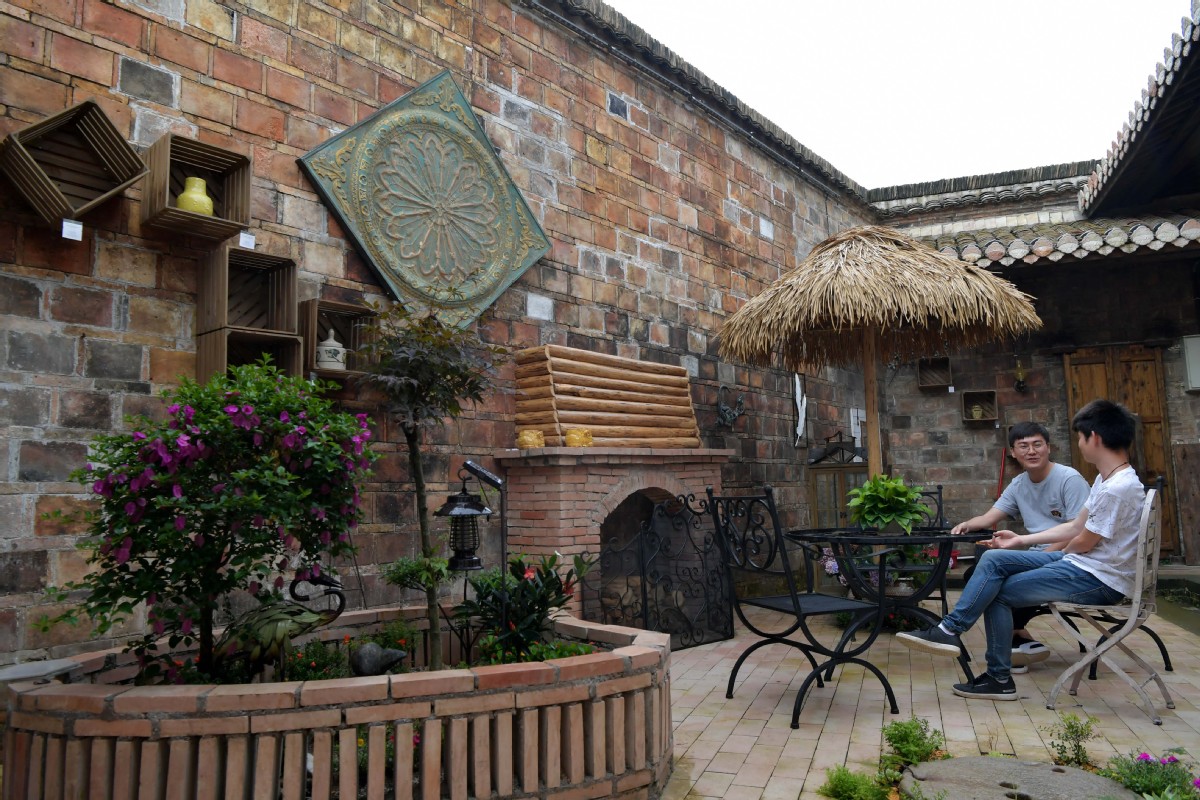 Sophie Liu, one of my friends who works as a primary school English teacher in Beijing, booked a 50-square-meter apartment through Airbnb, a US-based vacation rental service provider, to celebrate her special birthday last year.
And what an unforgettable party it turned out to be! I know because I was among the invitees. The flat had a host of positives: simple design, soft couch, spacious balcony, clean kitchen, and so on, all of which were, well, party-enabling.
We played games, chatted, cooked dinner and sang birthday songs together. My other friends and I also baked a big birthday cake for Sophie, using the wonderful high-tech oven in the flat. We paid 520 yuan ($76) toward the flat rental for a day. Not a bad deal at all, considering the amount of fun our group of six had that day.
Short-term lodging services provide ideal spaces for private get-togethers, Liu said, adding she didn't need to meet the host to pick up the key. She could just input a PIN into the keypad of the intelligent electronic lock to enter the apartment.
Heavy demand for such flats can be attributed to the ongoing consumption upgrade in China. Compared to hotels, home settings offer larger space, homely ambience and conveniences like furnishings and fixtures.
From conversations and online chats with friends and colleagues, I now know that people use such services for a wider range of activities: birthday parties, wedding anniversaries, job promotion celebrations, startup team-building sessions, festival gatherings, holiday get-togethers, binge-watching of movies, sports telecasts or TV serials, even quick honeymoons.
It is relatively cost-effective too, bringing novel leisure experiences for urbanites.
With the rapid development of the sharing economy, shared accommodation has also taken off in China. Chinese consumers now crave high-quality travel and local experiences. This trend has spurred vacation rental services such as Airbnb, Tujia, Xiaozhu and Zhubaijia. Their online booking feature is a big draw, a real convenience indeed.
"We found that the proportion of home bookings for holding parties, playing board games and watching movies is on the rise. We will satisfy consumers' demands by providing diverse homestay-booking services," said Yang Changle, chief executive officer of Tujia.
"The Chinese millennials prefer booking accommodation through their mobile phones, and in-depth travels, so as to explore local customs," said Peng Tao, president of Airbnb China.
Chinese travelers tend to travel a lot to areas surrounding their cities, thanks to the rapid development of high-speed railways.
In the first quarter, Airbnb's business in China increased nearly three times year-on-year, fueled by sustained product localization and strong marketing, Peng said.
Besides first-tier cities like Beijing, Shanghai and Guangzhou, second- and third-tier cities are also seeing the rising popularity of Airbnb among their millennials, he said.