Better support for real economy
China Daily | Updated: 2019-06-25 07:52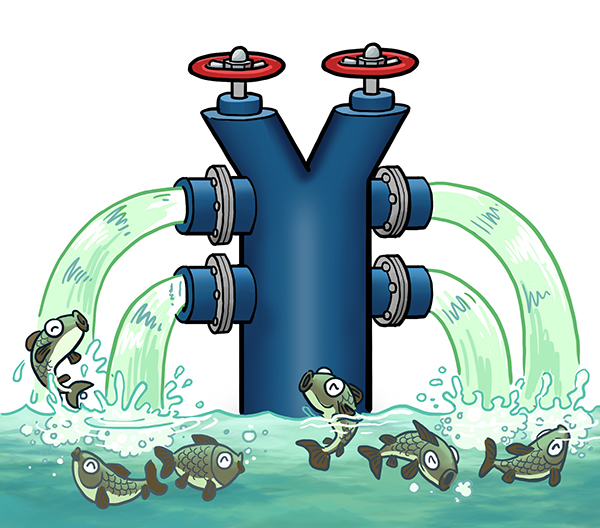 ACCORDING TO OFFICIAL DATA from the Ministry of Finance, the national general public budget income in the first five months is 8.99 trillion yuan ($1.3 trillion), up 3.8 percent compared with that of last year, but the growth is slower than that of the first four months. Rednet.cn comments:
The financial income growth of various provincial-level administrative regions also slowed and some even had minus growth. With the steady growth of the Chinese economy, government fiscal revenue has grown quite quickly in the past few years. In 2018, the national general public budget income reached 18.3 trillion yuan, 6.2 percent higher than that of 2017, while the national general public budget expenditure was 22.1 trillion yuan, up 8.7 percent on that of the previous year.
In other words, China's national fiscal revenue and expenditure are in quite healthy states and it is fully capable of coping with any changes in the short term. The slowdown in local financial income growth is mainly caused by the major cuts in taxes and administrative fees. That in turn is boosting the real economy and providing better support to small and medium-sized enterprises, which will be able to save money from taxes and spend more on R&D and marketing.
The government has done the right thing by sacrificing financial income for the stable growth of the whole economy. As more enterprises get greater support, they will in turn create more jobs and help increase the average income of residents.
Over the past several years, government fiscal income, which had grown by quite a high rate, was mainly spent on basic infrastructure construction, public welfare and economic development. They benefit the people, and the cut in taxes and fees benefits people more directly. In plain words, the cut in taxes and fees will help SOEs to grow from "small fish" into "big fish", which will in turn provide more support to the national economy.
Besides, the public spending for government-sponsored feasts and cars for officials' uses has also been shrinking, which is a measure of optimizing public spending structure. In a deeper sense, that is part of a major reform of reallocating related public financial resources so as to provide more support for the national economy.