Telecom firms step up 5G efforts
By Ma Si | China Daily | Updated: 2019-06-25 09:44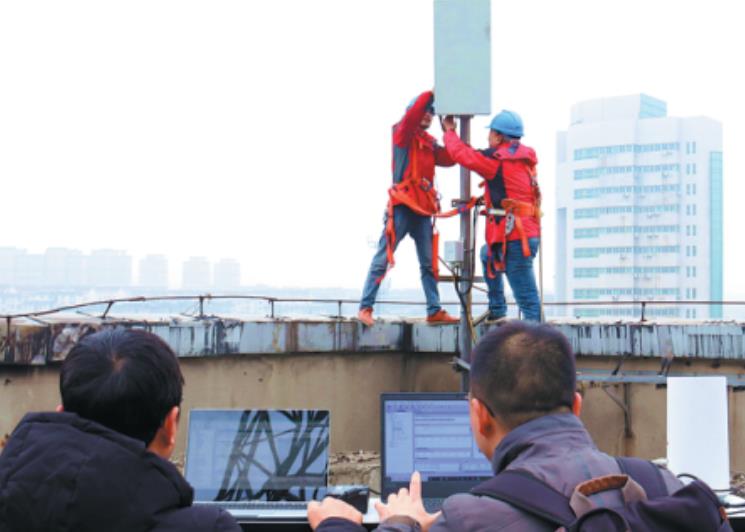 The country's telecom carriers are forecast to spend 900 billion yuan to 1.5 trillion yuan in total on 5G network construction from 2020 to 2025, according to a report from the China Academy of Information and Communications Technology.
"It will be a crucial question as to how to time the rollout rhythm while finding alternative ways to raise enough funds for network construction," Fu said.
A report from the Global System for Mobile Communications Association, which represents the interests of mobile operators worldwide, predicts that China will become the world's largest 5G market by 2025.
With an expected 460 million users of the next-generation, superfast network, user numbers will surpass those in Europe (205 million) and the United States (187 million) combined, the report said.
But the biggest potential of 5G lies in its application in traditional sectors, to power smart factories, autonomous driving, corporate management and other applications.
Huang Yuhong, deputy head of the China Mobile Research Institute, said 5G will not be just another technology or system. Instead, it is a platform in which the telecom industry needs to be deeply linked with other sectors. That is the fundamental difference between 5G and 4G.
China is expected to see faster digital economy growth as the granting of 5G commercial-use licenses will stimulate industrial upgrading, according to global market research firm International Data Corp.
The digital economy is expected to play a key role in the future and might make up 60 percent of the global economy by 2022, with the share in China even higher at 65 percent, IDC China President Huo Jinjie said.