Oppo unveils new smartphone with under-screen camera
By Cheng Yu | chinadaily.com.cn | Updated: 2019-06-26 17:52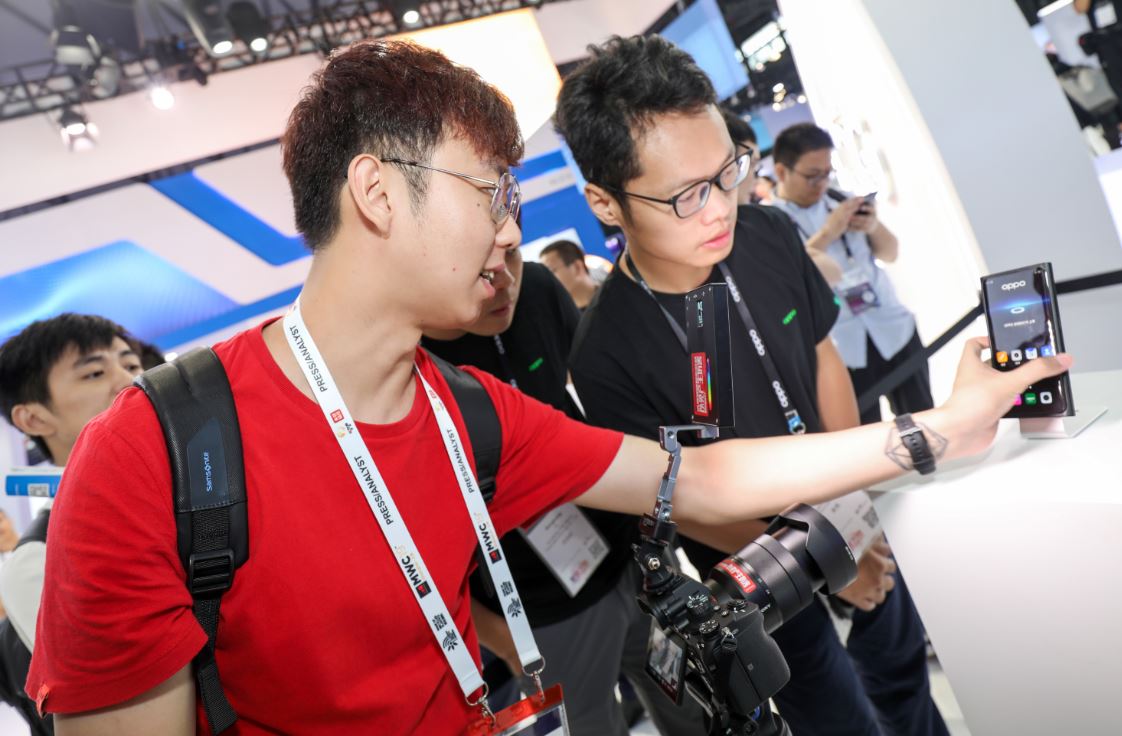 Chinese smartphone vendor Oppo showcased its technological prowess by unveiling its latest smartphone on Wednesday, which comes with a selfie camera hidden under the full screen.
The model is part of the company's broader push to upgrade its products to outcompete rivals in the highly-competitive smartphone arena, especially when Xiaomi and other device makers are ramping up efforts on the under-screen technology.
Qiao Jiadong, Oppo's product manager, said on Wednesday that the new handset is able to offer customers a more immersive experience and will support functions like filtering and beautifying.
Though he didn't specify the exact date of mass production, Shen Yiren, vice-president of Oppo, wrote on Weibo that the firm is pushing to solve the complexities to tackle the challenges in mass producing the tech.
The same day, the smartphone maker also unveiled its latest communications technology, which allows customers to transmit words and voices through Oppo's handsets within a distance of three kilometers.
"As an independent decentralized technology, the fresh tech will have abundant application scenarios, especially in case of emergencies or extreme environment," Qiao said.
Currently, major telecom carriers and device makers are making their biggest push to apply and commercialize superfast 5G, after China issued four 5G licenses on June 6 and officially kicked off the 5G era.
On late Tuesday, Oppo also disclosed that its 5G smartphone will come into the market in the third quarter this year.