Bringing the charms of china to tourists
By Zhang Yangfei and Hu Meidong in Xiamen, Fujian | China Daily | Updated: 2019-07-04 09:00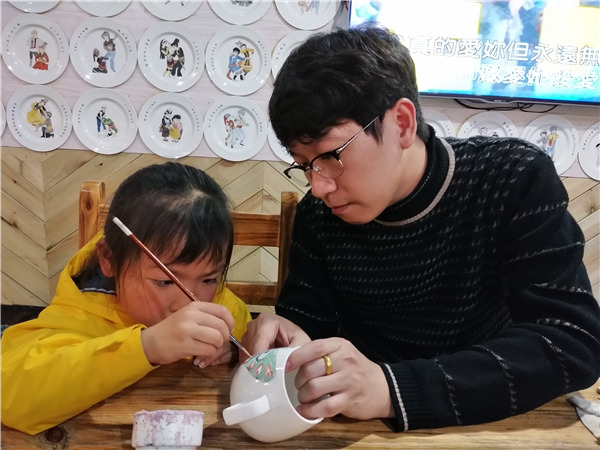 In 2015, Hou paid a visit to Zengcuo'an village and was surprised by the number of people and bustling commercial atmosphere, prompting him to open a store for customers to create their own designs on the porcelain. As his store was located deep in the alleyway, Hou went to the village entrance every day and tried to convince tourists to come by telling them that the store was close to an ancient residence of the military department in the Ming Dynasty (1368-1644).
"It helped me build up a reputation among tourists, and thinking back now, I think it had a lot to do with the courage I gained when I was running the stall," he said.
With the sheer numbers of tourists traveling to Xiamen and Zengcuo'an village each year, more people began paying attention to his little store and Hou said it has gained more than 10,000 fans in the three years since it opened.
As an entrepreneur from Taiwan, Hou said he would like to thank the government for establishing preferential policies so that his wife and child can settle down with him in Xiamen and that his child can attend a local public school, solving his biggest problem as he runs his business in the mainland.
People might think that he is just a salesman selling china, but Hou said that his products actually carry stories, emotions, hopes and most importantly - love.
"The slogan of the store is called 'Love China'. The first meaning of the slogan is that I am Chinese, and I love china and china represents our history," he said. "The second meaning that I gave is a meaning of love to tell the country, and even the world, the message that this is 'Love China', a China full of love."