Foreign investment welcomed in gas and heating network
By Zheng Xin | China Daily | Updated: 2019-07-09 09:45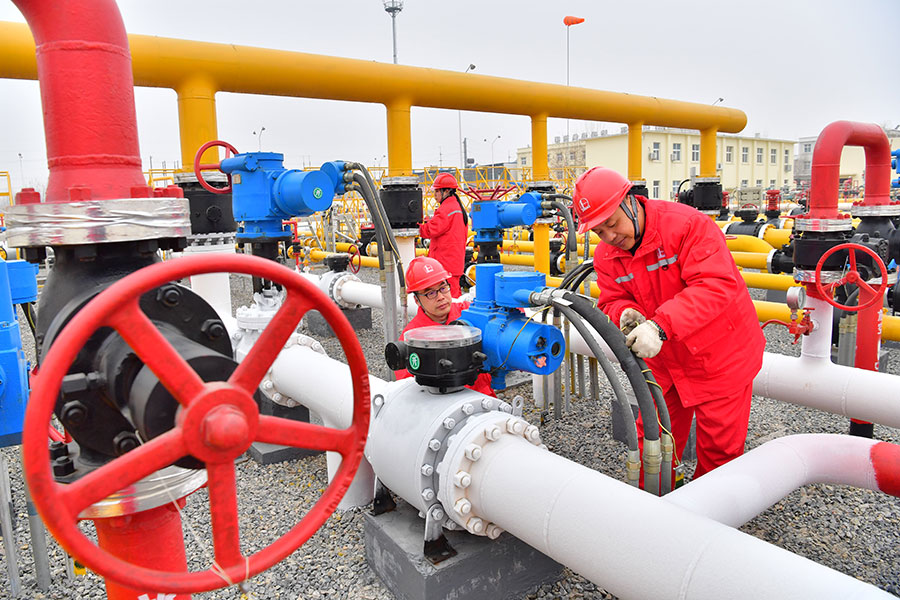 The government's widening of market access for foreign investment in the urban gas and heat-supply pipeline network represents a major opportunity and has been well received by domestic gas companies.
The National Development and Reform Commission and the Ministry of Commerce released two updated negative lists for this year under which gas and heat pipelines in cities with more than 500,000 people no longer needed to be controlled by Chinese entities.
Li Li, energy research director at ICIS China, a think tank focusing on energy trends, said the industry direction has been for a more open and tolerant environment for both domestic and foreign players in the energy-related infrastructure facility construction sector.
"While there might be explosive growth space for natural gas demand, the right choice of infrastructure investment will still be very rewarding," she said.
But she warned that companies should be cautious with scientific evaluation instead of investing in a random way.
Domestic private energy firm Enn Energy Holdings Ltd said the government's further loosening of curbs on foreign investment with the new negative list in fields of urban gas demonstrates the country's resolve to expand its opening up of the sector.
Foreign investment plays a significant role in the country's infrastructure construction, and the policy will push forward the urban gas development in the country while promoting companies' enthusiasm to invest in a pipeline network, it said.
It currently operates 187 city gas projects nationwide, and vows to further expand the market with the government's easing of foreign investment curbs in the sector.
ENN is one of China's five leading gas groups. The others are the Hong Kong and China Gas Co Ltd (Towngas), Kunlun Energy Company Ltd, China Resources Gas Group Ltd (CR Gas) and China Gas Holdings Ltd.
Towngas currently has urban gas projects in 131 cities nationwide including Nanjing and Wuhan, with annual gas sales reaching 23 billion cubic meters and a gas supply pipeline network of 108,000 kilometers.
While some doubts that market saturation in the urban gas sector in China might not leave too much development space for foreign players, Towngas said China is witnessing rapid growth in natural gas consumption, so the opportunity for pipeline networks remains enormous.
The Hong Kong and China Gas Co Ltd (Towngas), Hong Kong's first public utility which was founded in 1862 and moved into the gas business in the mainland in 1994, said the policy represents a precious opportunity for the company in the field of gas and thermal network investment in the country.
The market will be more open and fair and Towngas will be involved in investing in domestic public utility projects, said the company.
China's natural gas development has witnessed rapid development in the past few years.
China's annual gas consumption reached 280.8 billion cubic meters last year, up 18 percent year-on-year, an annual report released by the China Electric Power Planning and Engineering Institute said. The country is expected to consume as much as 310 billion cubic meters of natural gas this year, 10.4 percent higher than the previous year, it said.