All poor rural areas to get basic healthcare access
By WANG XIAODONG | China Daily | Updated: 2019-07-10 07:54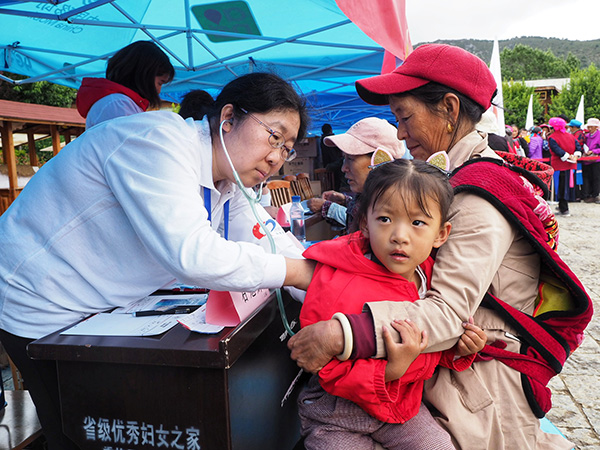 All residents in impoverished rural areas are expected to have access to basic healthcare services provided by certified doctors by the end of the year, the top health authority said on Tuesday.
Despite general improvement, healthcare resources are unequally distributed across China, said He Jinguo, who leads the poverty alleviation office at the National Health Commission, at a news conference. He said impoverished areas are the ones most lacking healthcare services.
By the end of last year, all 832 impoverished counties in China had at least one public hospital, and nearly 95 percent of all townships in these counties had at least one general practitioner. However, 46 townships still did not have a health center, and 666 township health centers still did not have at least one general practitioner or a practicing physician, he said.
The commission will continue efforts to improve healthcare services in impoverished areas by various means including increasing financing to village health centers to ensure their operation and encouraging cooperation between different areas so medical institutions in impoverished areas get more technical support from major hospitals in developed areas, he said.
These efforts have also helped residents in impoverished areas get out of poverty. The commission has worked with other departments to improve impoverished areas' access to healthcare services and reduce their medical expenditure in the past few years. About 6.7 million households that fell into poverty due to diseases have escaped poverty, He said.
Shan Xiangqian, Party chief of Anhui Provincial Health Commission, said a survey by the commission recently found 168 villages in the province do not have at least one qualified doctor in service, which is a major obstacle to ensuring healthcare services to all residents in these areas.
The province will take measures to solve the problem, including selecting doctors from major public hospitals so the volunteers will be dispatched to villages without qualified doctors to become chiefs of village health centers, Shan said.