Infinite potential
By Li Yingxue | China Daily | Updated: 2019-07-12 08:10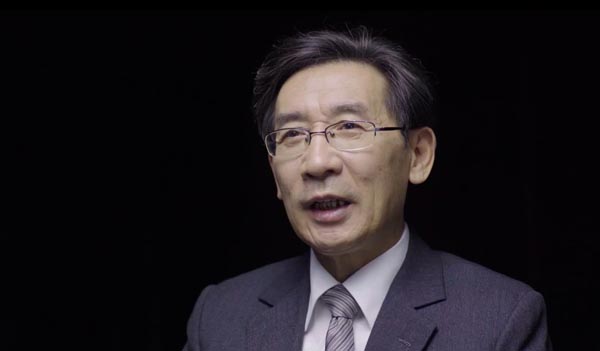 Physics professor and educator Xue Qikun's pioneering research into the quantum-anomalous Hall effect earned him a Future Science Award, Li Yingxue reports.
A film aimed at recruiting fresh talent to Tsinghua University went viral online in June. It resonated with many students who had recently taken the gaokao, the national college entrance exam.
In From One to Infinity, the vice-president of the university, Xue Qikun, says: "You may find it hard to integrate into campus life or have doubts about your future, but you should feel proud that every one of us gathered here represents our communal hope for the future."
The 56-year-old professor of physics and academician at the Chinese Academy of Sciences was also the recipient of a 1 million yuan ($145,000) prize from the Future Science Awards for his pioneering research into the quantum-anomalous Hall effect in 2016.
As a scientist, Xue takes the Latin word excelsior (higher) as his motto. And as an educator, he asks his students to adopt this spirit and aim to achieve even higher standards, in the hope that they will become the leading physicists of the future.
Xue grew up in a village in Linyi, Shandong province. He recalls that when he was in elementary school, the desks were made from rough wooden planks and he had to bring his own chair from home to sit on.
After he graduated from Shandong University, he twice failed the Chinese Academy of Sciences' entrance exam. In 1987, he was finally enrolled to study condensed-matter physics.
Xue received an offer to finish his doctoral studies at the Institute for Materials Research in Tohoku University in Japan in 1992. He was recruited to a laboratory with the nickname "7-11"-he had to arrive there at 7 am and leave after 11 pm, six days a week.
There were three things Xue did each day-eat, sleep and research. Sometimes, he was so tired that he had to take a nap in the washroom before returning to the lab.
"There were seven or eight months of the year where I felt like quitting and returning to China as I felt so lonely living in Japan due the language barrier," says Xue.
On one occasion, Xue was asked to collect and classify thousands of screws in the laboratory, which took him three days. The task was a monotonous one, but it made him realize the importance of seeking perfection. And when he finally made a breakthrough in his research, the process confirmed his determination to solve the most difficult puzzles in physics.
In 1996, Xue was invited to give a speech at the American Physical Society. Back then, his spoken English was rudimentary. To present his speech more fluently, Xue practiced saying each word individually and ended up reciting the entire presentation more than 80 times to keep it within 20 seconds of the allotted time.
Xue has kept to his rigorous 7-11 schedule ever since his time in Japan, and he has grown from a 7-11 doctoral candidate into a 7-11 academician.