Wellington declares 'climate emergency'
By KARL WILSON in Sydney | China Daily | Updated: 2019-07-12 09:32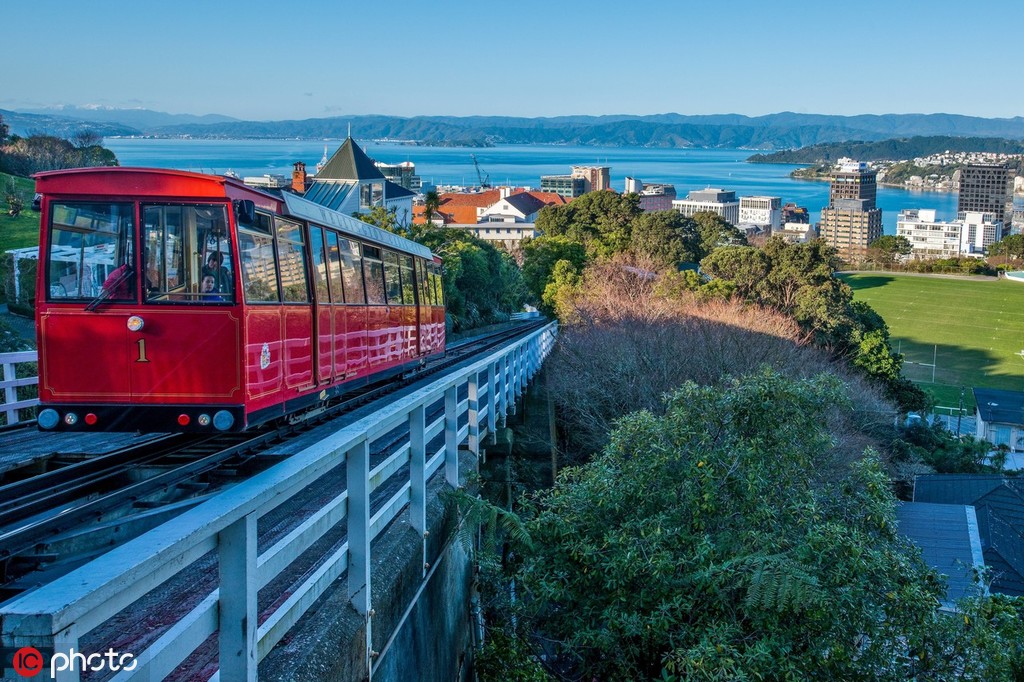 City now among 744 local governments worldwide that have sounded the alarm
New Zealand's capital, Wellington, has joined the growing chorus of cities around the world declaring a "climate emergency".
"What it means is that the council will now put protection of the environment and climate change at the center of all decision-making processes," a spokesperson for the Wellington City Council told China Daily.
Analysts say the move, announced on June 20, represents a groundswell of public opinion that no longer accepts government inaction on an issue affecting the lives of everyone on the planet.
Local governments of all political persuasions around the world are passing motions to dramatically cut carbon emissions, such as replacing petrol-reliant public transport with electric vehicles and using solar panels on buildings.
"This is the start of a global grassroots movement. Local governments, by declaring a climate emergency, are giving ordinary people a voice in the climate debate," said Chris Turney, a professor of earth science and climate change at the University of New South Wales in Sydney.
"Climate change is real. ... We are seeing its impact," he said. "Our oceans are getting warmer, weather patterns are changing dramatically and glaciers are melting at an alarming rate. This grassroots movement is now starting to have an impact on national governments."
In May, Britain became the first nation to declare a climate emergency. It has since been followed by Ireland, France and Canada.
The latest figures from The Climate Mobilization, a US-based nonprofit group, said the number of local governments that have now declared a climate emergency is 744.
Dave Kimble, a spokesman for the group, said these cities are spread across 16 countries representing over 138 million people.
While the declarations are largely symbolic, they are intended to make national governments sit up and take notice of the public unease over the growing threat posed by climate change.
Michael Eburn, a legal expert with the Australian National University, said by making the declarations, Australia's local governments are telling the federal government that climate change is an important issue.
Wellington city councilor Iona Pannett, who holds the infrastructure and sustainability portfolio, said the declaration should be seen as a "symbol of hope, and a response to the thousands of people living in Wellington who have called for action on climate change".
"It's about us making greener, low-carbon options easy for people to use, such as better options for recycling and composting and transport, such as walking, cycling and mass transit and transport; planning for denser living and building strong, resilient buildings."
Wellington can make a positive difference in the national and global effort to mitigate the worst effects of climate change.
With 80 percent of the world's people living in cities with a population under 1 million, small cities like Wellington-population less than 300,000-have a huge role to play in demonstrating how best to reduce carbon emissions.
Last year, for the second year in a row, Wellington topped Deutsche Bank's list of 50 cities with the best quality of life.
On June 24, the mayor of Sydney, Clover Moore, declared a "climate emergency" making it the 26th Australian city to do so.
The city of Sydney has called on the federal government to respond to the emergency, by reintroducing a price on carbon to meet the 2015 Paris accord's emissions reduction targets, and by establishing a Just Transition Authority to ensure Australians employed in fossil fuel industries find appropriate alternate employment.
"Successive federal governments have shamefully presided over a climate disaster, and now we are at a critical juncture-we face a climate emergency," Moore said in a statement to China Daily.
However, Australia's greenhouse gas emissions have increased for four consecutive years. On Jan 24, 91 of the hottest 100 places on earth were in Australia. Now heat waves in Australia are not only five times more likely, they start earlier, last longer, and are hotter than ever before.
The City of Sydney Council plans to reduce its emissions by 70 percent by 2030, and, following the Paris agreement, the council plans to introduce more goals to reach net zero emissions by 2050.