Experts call on China, Japan to deepen cooperation
By WANG XU in Tokyo | China Daily | Updated: 2019-07-12 09:36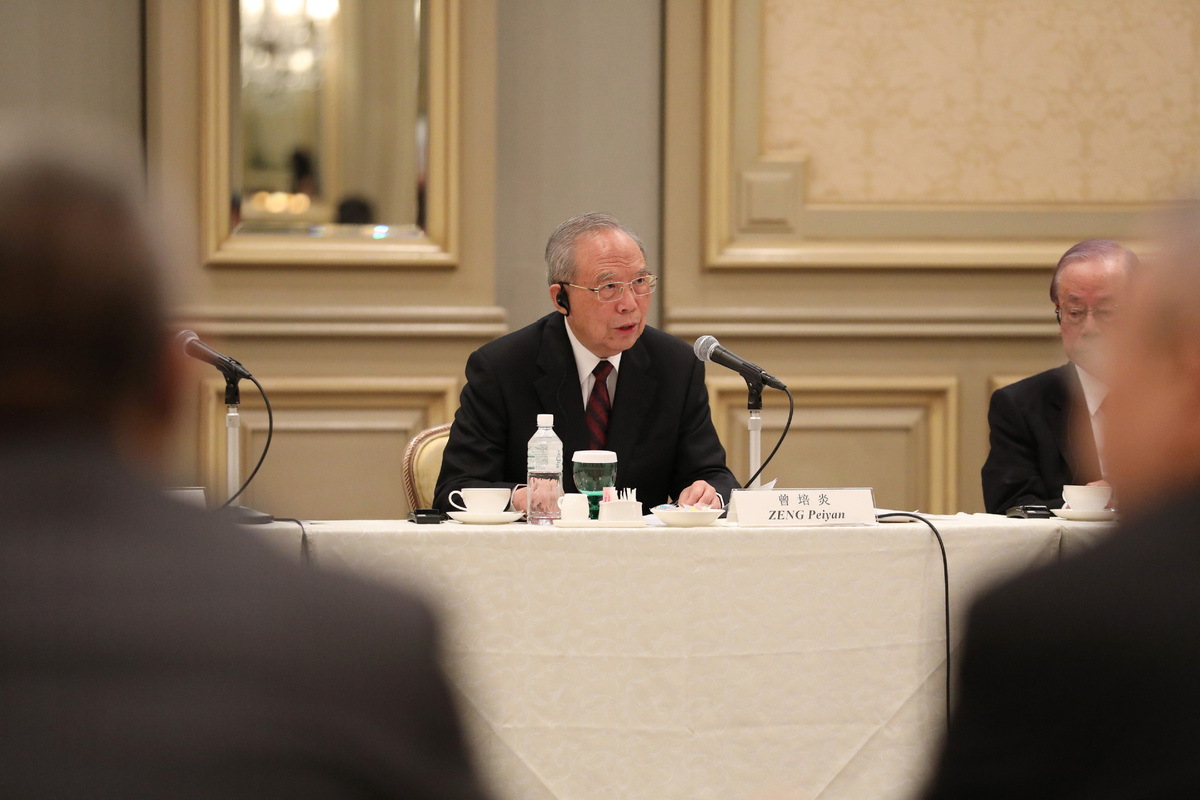 China and Japan should jointly resist protectionism and uphold multilateralism as well as the free trade system in order to repair the broken global industrial and supply chains, said former vice-premier Zeng Peiyan in Tokyo on Thursday.
"Trade protectionism had challenged the globalization process of the world and had been a threat to the recovery of world economy as it has severely affected the normal operation of the global industrial chains and supply chains," said Zeng, now chairman of the China Center for International Economic Exchanges.
In Tokyo for the fifth round of a dialogue between Chinese and Japanese entrepreneurs and former high-ranking officials, Zeng called for an integrated effort of the two countries to enhance regional cooperation and reach the Regional Comprehensive Economic Partnership deal as well as the free trade agreement between China, Japan and South Korea.
"I hope that entrepreneurs in Japan and China can seize the new round of opening-up opportunities in China, strengthen cooperation and coordination to push Sino-Japanese economic and trade relations to a new level in the new era," Zeng said.
In response, Yasuo Fukuda, a former prime minister of Japan, said Tokyo and Beijing should enhance cooperation to handle uncertain future of world economy.
"At this front, China and Japan should further strengthen mutual understanding and use various platforms like this dialogue to solve problems," he said.
Nobuyuki Koga, chairman of the board of councilors of the Japan Business Federation, or Keidanren, said Japan and China should work together to achieve sustainable and inclusive development of world economy and contribute to its peace and prosperity.
After the dialogue, the two sides issued a joint statement suggesting ambitions and willingness to safeguard and strengthen rule-based multilateral trading system, promote reform of the World Trade Organization as well as enhance third-party market cooperation.
Zhu Yue, chairman of China Health and Elderly Care Group who attended the meeting, told China Daily that the economies of the China and Japan are highly complementary so cooperation will only be mutually beneficial.
Taking the elderly care sector as an example, Zhu said that China has a huge market and is starting to face an aging society while Japan is very experienced and had high technologies, so "cooperation will definitely benefit the people of the two countries".