Sister cities set for global connection
By MAY ZHOU in Houston | China Daily Global | Updated: 2019-07-12 22:41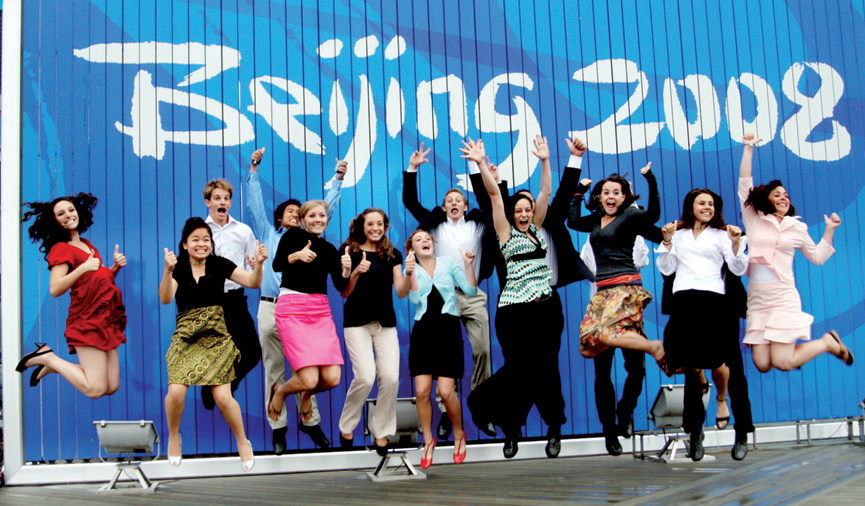 Hundreds of people from around the world are expected to gather in Houston next week to celebrate people-to-people connection through the vast Sister Cities International (SCI) network.
Themed "Cities Mean Business", the 2019 SCI Annual Conference will run from July 16 through July 20. Leaders in health, aeronautics, arts, music, business and trade, urban resilience and disaster relief will come together to discuss how to better cooperate with each other in the relevant fields.
More than 500 elected and municipal officials, business leaders and engaged citizen diplomats are expected to attend.
An all-day US-China Mayors' Summit and an Africa Forum focusing on economic development also will be held on July 17.
The 2019 Youth Leadership Summit will be hosted by Rice University with the theme "Resilience: Using Your Passion to Build a Better World". It will engage and educate future leaders on global challenges, citizen diplomacy and the importance of community service.
"Overall, the mission of Sister Cities International is to promote peace through mutual respect and understanding and cooperation — one individual and one community at a time," said Roger-Mark De Souza, president and CEO of Sister Cities International.
SCI boasts more than 2,000 sister cities worldwide. More than 200 of those are city partnerships with Chinese cities.
"The relationship with China has become one of our strongest partnerships," he said.
The first pair of US-China sister cities relationship was created between St. Louis, Missouri, and Nanjing, East China's Jiangsu province, in 1979, when the US and China established a diplomatic relationship. China's Hubei province and the US state of Ohio became the first province/state sister agreement. The conference host city Houston became sister city of Shenzhen in 1986.
Many meaningful exchanges have been made through the SCI programs. For example, in August 2018, the Long Beach-Qingdao Association provided funding and support to bring Chinese and US students together to learn how to program small robots and to compete in multinational teams.
As a result, the association won the SCI 2019 Innovation Award for Youth and Education.
To commemorate the 40 years of relationship, Shanghai Municipality will present a photo exhibition titled Trans-Pacific Exchanges and Cooperation highlighting the history of China-US diplomatic relations.
"What an amazing 40 years it has been in terms of what has happened in China and what has happened with our economies working together," said Carol Lopez, chair of the summit and vice-chair of the SCI board.