Hainan free to create foreign education ties
By Ma Zhiping in Haikou | China Daily | Updated: 2019-07-15 09:28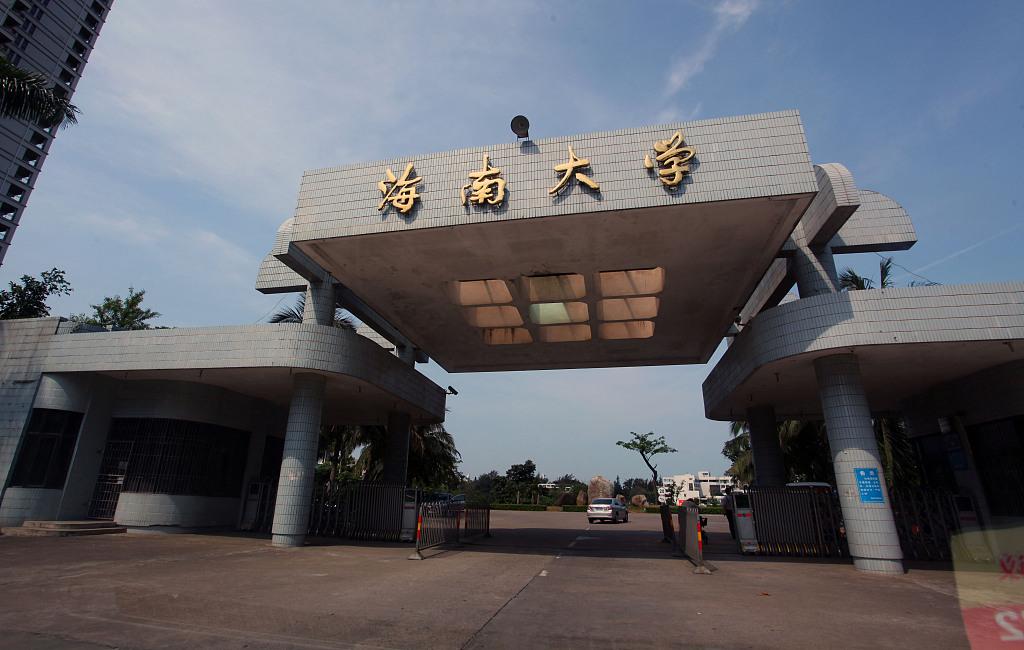 Island can link with institutions abroad, foster independent schools in pilot plan
World-class overseas universities are welcome to run schools in cooperation with Chinese institutions or establish independent educational services of their own in Hainan province on a pilot basis, according to a circular issued by the Ministry of Education and Hainan's provincial government recently.
It said the country will target the tropical island for international education innovation, deepen its educational reform in an all-around way and further open the sector to make Hainan a vivid example of open and innovative development of the educational sector.
Hainan, which is developing the country's newest and largest free trade zone, will be a national pilot area where a new, open system for running schools will be set up, in addition to a joint examination and approval mechanism for overseas joint ventures and cooperation projects, the circular said.
It added that as long as risks are controlled, the island province will be encouraged to set up international high schools and kindergartens on a pilot basis to implement international education.
The document also noted that when conditions mature, overseas engineering universities and vocational colleges will be allowed to run pilot schools independently in Hainan, which will also explore allowing leading overseas business conglomerates to develop educational services on their own.
The new policy also gives a green light to overseas institutions to establish independent Sino-foreign medical and health services in Hainan, according to the circular.
Furthermore, the pilot plan will encourage leading Chinese and foreign institutions of higher learning and scientific research centers to develop a cluster of higher learning institutions and synergetic platforms which will integrate production, teaching and scientific research in Hainan.
An education innovation consortium - which combines research branches, laboratories and incubation centers that focus on such key areas as ocean economy, tropical agriculture, healthcare, tourism and cultural innovation - will receive government support, according to the circular.
It noted Hainan will develop a modern educational governance system with negative lists, a transparent information service and sound credit management. By 2020, a modern education planning system will be initially formed. By 2035, a modern education system with Chinese characteristics and coordinated development of education at all levels will be basically formed.
The new policy encourages all social sectors to participate in running schools by means of contribution of capital, knowledge, technology and management, and says they will enjoy corresponding rights.
"The new policy, which is very open, bold and unique to Hainan, will create great opportunities for farsighted international education investors," said Wang Lin, dean of the International Tourism College, a joint venture between Hainan University and Arizona State University in the United States.
She said the talent introduction, training platforms and joint ventures to be established under the measures will bring strong support to the development of the China (Hainan) Pilot Free Trade Zone, which is facing a serious shortage of talent.
With 50 percent of the major courses introduced from ASU and all major subjects taught in English by overseas faculties, the Haikou-based college - the country's first tourism JV education institution established in 2017 - is becoming increasingly attractive to Chinese students who expect an overseas education and a diploma from a foreign university, Wang said, adding all of the college's teaching is designed and managed strictly in line with ASU standards.
Wang Tiansong, president of the Sanya Traditional Chinese Medicine Hospital, welcomed the new policy on supporting development of Sino-foreign medical and healthcare institutions in Hainan, saying it "will be encouraging to overseas medical institutions".
He said Hainan had natural advantages, including its climate, and its traditional Chinese medicine resources were also effective and cheap, making the sector competitive.
"The natural means of treatment that are gradually favored by Western tourists promise to create bright prospects for cooperation in the island province's medical tourism sector," Wang said.
About 100,000 foreigners - mostly from Russian-speaking countries and northern Europe, as well as some from Canada, the US, Turkey and Iran - have received tailored TCM therapies that eased or cured their illnesses in Sanya since the hospital began its healthcare tourism in 2002, according to the hospital.