US IPO market bounces back
By SCOTT REEVES in New York | China Daily Global | Updated: 2019-07-15 23:02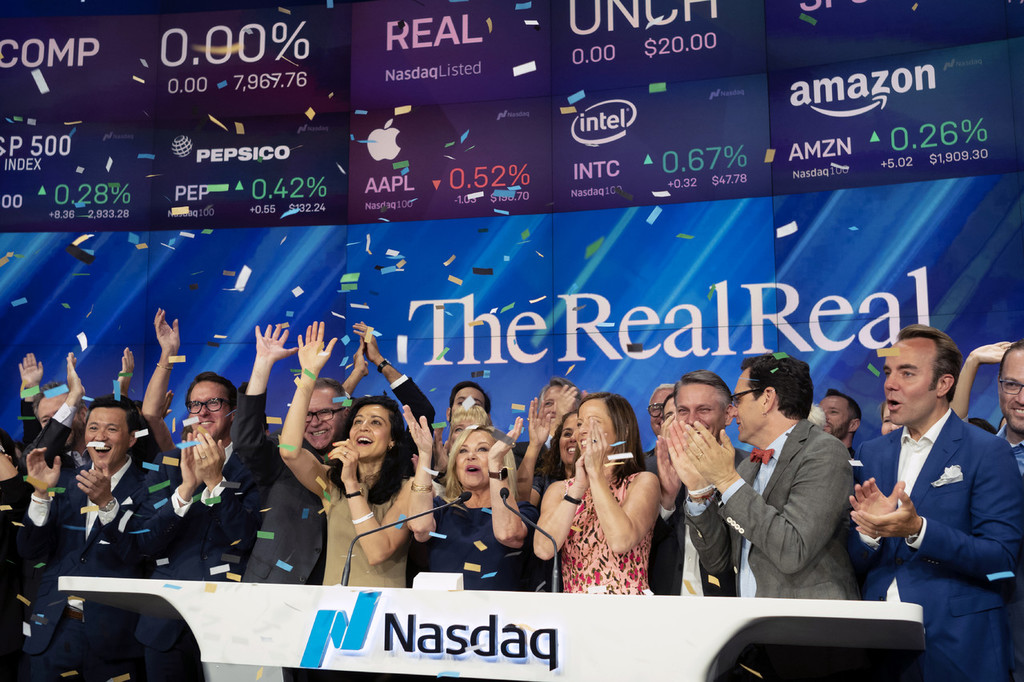 Led by an IPO that gained more than 700 percent, the US market for initial public offerings returned to life in the second quarter as 62 companies ranging from pet food retailers to social media enterprises and China's second-largest brewed-coffee retailer went public, raising a total of $25 billion.
That's in sharp contrast to a weak first quarter when 18 deals raised $4.7 billion. The first three months of the year are often slow, but the partial government shutdown from Dec 22, 2018, to Jan 25, 2019, raised uncertainty.
It was the lowest number of deals priced since the first quarter of 2016, when eight companies raised $700 million.
The IPO market is on track for a solid, but not record-breaking year. About 60 companies seeking to raise about $11 billion are expected in the second half. In 2000, the peak of the internet bubble, 406 IPOs raised $96.9 billion.
"It's encouraging moving forward," David Menlow, president of IPO Financial Network, told China Daily. "But the market is somewhat fickle. Pricing alone is no longer a clear indictor that a deal will perform well. Some stocks are volatile, and in free-market style, there will be continued pressure on prices, profit margins, and some companies will cannibalize each other."
Only 11 Chinese companies raising about $1.5 billion have launched IPOs on US markets this year, down from 40 companies last year that raised about $8.6 billion.
Tencent Music Entertainment Group, a streaming service, was last year's high-profile deal.
The reasons for the decline in Chinese companies going public may be related to uncertainty created by the US-China trade dispute, while the Shanghai and Hong Kong markets have become more attractive to Asian companiesc.
Beyond Meat, a maker of veggie burgers, hit $201.88 after pricing its shares at $25 each. The company rode the public's interest in a healthy diet.
Luckin Coffee, second only to Starbucks in China, raised about $571.2 million when it tapped US equity markets in May. Founded in 2017, Luckin operates about 2,370 outlets in 28 Chinese cities and plans to open 2,500 more stores by the end of the year.
If the company meets expansion plans, it will become the largest brewed-coffee retailer in China based on the number of stores.
Unicorns — privately held companies valued at $10 billion or more when launching an IPO — were a continuing theme in the second quarter. The name reflects their statistical rarity, but size is no guarantee of success. Ride-hailing companies Uber and Lyft were high-profile flops.
Uber's $8.1 billion deal was the largest since Alibaba went public in 2014, and the largest US company to launch an IPO since Facebook in 2012. Uber operates worldwide and is expanding into home delivery while Lyft concentrates on providing rides in the US, but the companies share a common thread: Both deals fell below the IPO price and never recovered.
Winning unicorns include Pinterest, a social media web and mobile application company, and CrowdStrike Holdings, an internet cloud-delivered security system using AI to prevent security breaches at large data centers; and Chewy, an online retailer of pet products.
US companies expected to go public in the second half of the year include Peloton, a provider of indoor cycles, treadmills and exercise videos, and Airbnb, an online brokerage enabling owners to rent their houses short term.
"When there's strong pricing, and companies with a good story to tell hold their gains, you've got a serious IPO market," Menlow said. "Some investors feel pulled to the IPO market, but it's territory for those who do their homework."