Huawei hopes to bring its flair for innovation to TV manufacturing industry
By Ma Si | China Daily | Updated: 2019-07-16 07:50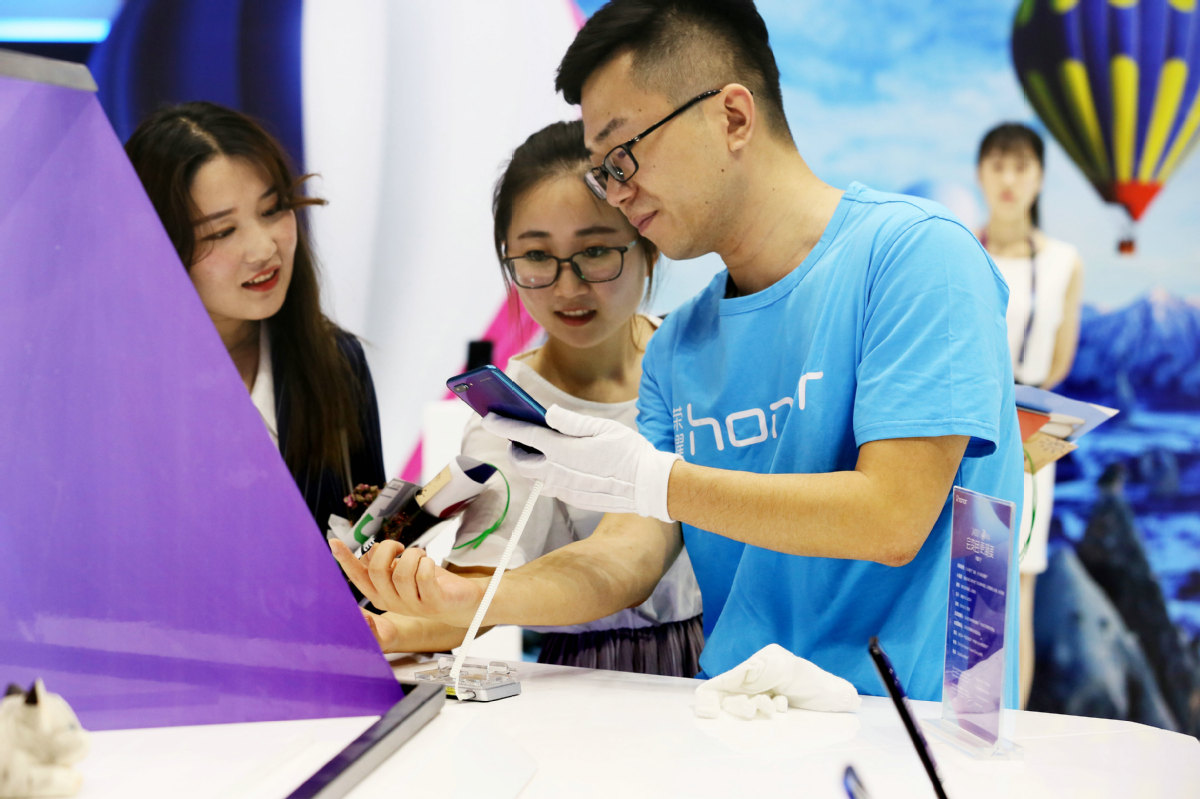 Honor, one of the two signature smartphone brands of Huawei Technologies Co, announced on Monday that it will unveil a smart big-screen product in August, marking the company's official entry into the TV-related sector.
Zhao Ming, president of Honor, said: "We hope to leverage our years of innovation in smartphones to reshape the role of TV in our lives."
On top of boasting the entertainment features of traditional TVs, Honor's smart-screen product will function as a center for information sharing for families and a center for multi-device interaction.
According to Zhao, the new product will also have big potential in industrial use, given its strong computing, telecommunication, interaction and sensory capabilities.
He said Honor started thinking about how TVs and other big-screen products would evolve with technological advancements as early as in 2015.
"TV has its irreplaceable advantages. TVs and smartphones will work as two centers in people's daily lives," Zhao said, adding that currently R&D spending on TVs is still not enough, which impedes the industry's development.
"Huawei's strong R&D push into TVs can even outperform that of some entire TV companies. That's one of our edges," Zhao said.
China's TV market is forecast to see a slide of 1.6 percent year-on-year in sales in 2019, with about 47 million TVs sold, according to market research company All View Cloud.
Xiang Ligang, director-general of the Information Consumption Alliance, a telecom industry association, said: "Despite the mounting competition in the TV market, products that can bring new value are still of great appeal to consumers and Honor's success in smartphones and its popularity among young users can give it an edge in big-screen products."
The move came as Huawei is facing restrictions from the US government which banned the Chinese company in May from buying US technologies without special government approval.
Reuters reported on Monday that the US government may grant licenses to companies to restart new sales to Huawei in two to four weeks after US President Donald Trump said US companies can continue selling certain telecom components to Huawei at the G20 summit in Osaka, Japan, late last month.
At the same time, Huawei is reportedly shrinking its business in the US, as the world's largest telecom equipment maker plans layoffs at its US-based research and development subsidiary Futurewei Technologies, the Wall Street Journal reported.
The exact number of layoffs could not be determined, but the R&D unit hires about 850 people in labs in places such as Texas, California and Washington state, WSJ cited anonymous sources as saying.
Huawei declined to comment on the two stories.