Property developers turn in mixed performance, but opportunities still exist
By Yu Xiaoming | chinadaily.com.cn | Updated: 2019-07-16 13:56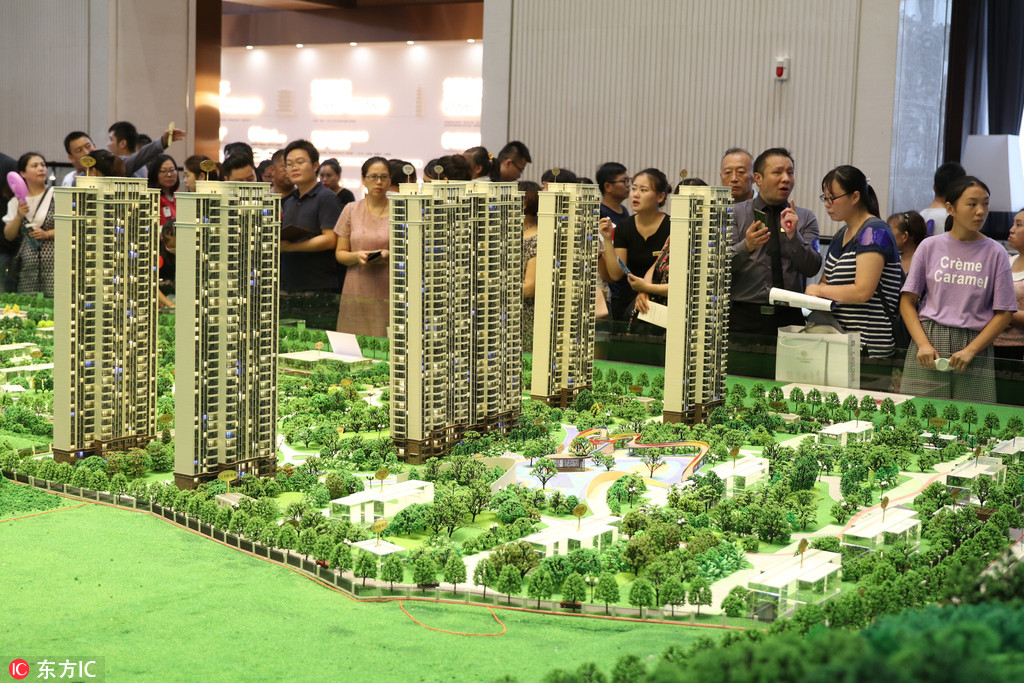 Of the 39 listed property developers that released an interim report by Monday, 16 companies said they expect to reap a profit, accounting for 41 percent of the total, Securities Daily reported.
Ten companies saw their net profit attributed to shareholders exceed 100 million yuan ($14.55 million) and six over 1 billion yuan, while seven predicted the figure will double.
Take Tahoe Group, for example. The real estate developer said net profit attributed to shareholders will be 1.37-1.57 billion yuan during the first six months of this year, up 40.04-59.97 percent from a year earlier.
The real estate sector continues to experience differentiation during the first half, Yan Yuejin, director of Shanghai-based E-house China Research and Development Institution, told the newspaper.
Property developers turned in a mixed performance, with some small and medium-size developers expended their loss, while some big developers saw good profits, Yan said.
2019 will be a "small" year for China's property industry, but opportunities still exist, the newspaper said. During the first half, some second-tier cities, such as Suzhou and Xi'an experienced an upside market, and some developers took this opportunity to get back their money.
During the second half of this year, some cities are predicted to loosen their control of the real estate market based on local conditions, when an increasing number of developers plan to launch their project.
Statistics from Shanghai-based China Real Estate Information Corp showed that during the first six months China's top 100 developers achieved sales of 3.9 trillion yuan, up 4 percent year-on-year.
The real estate market tracker also predicted that during the second half these developers will keep a stable growth in sales. "The possibility for a rapid growth is not high", it added.