Tiangong II retires, but China's space journey continues
By Zhang Zhouxiang | China Daily | Updated: 2019-07-17 06:55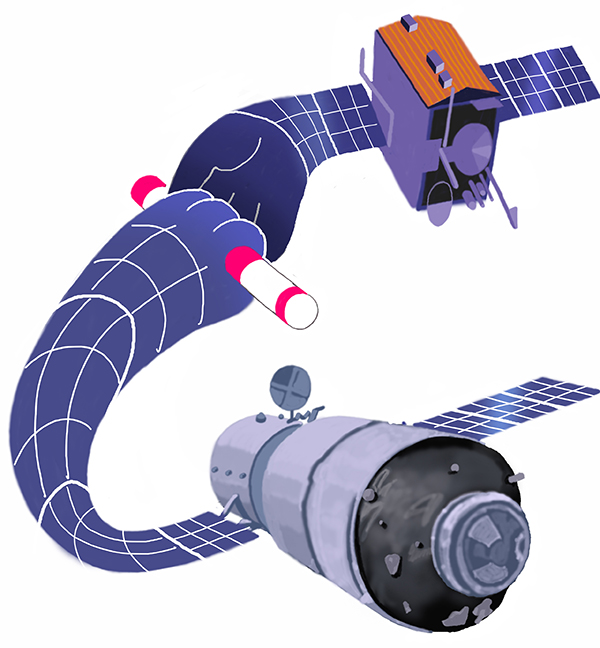 ACCORDING TO AN OFFICIAL press release, China's Tiangong II space lab will reenter Earth's atmosphere on Friday, which marks its official retirement. China Daily writer Zhang Zhouxiang comments:
Tiangong II is being retired from service. However, China's age of space exploration has just begun. Construction of its space station, based on the efforts of generations of scientists and engineers, is still going on with the first module due to be launched some time next year.
The launch of China's Tiangong I and Tiangong II space labs shows that China is closing the gap with the US and Russia in terms of space technology. The technology of space station is so advanced that only the US and Russia can boast of owning the comprehensive technology of manufacturing, launching, and operating space stations. In comparison, Japan, Canada and the European Union only have part of the technology and they mainly co-work with the US on space programs.
The importance of a space station and space lab to astronautics can never be overestimated, as they provide a base in the space where astronauts can stay and provide data about the effects of space travel on the human body.
Tiangong II is 10.4 meters long with a maximum width of 3.35 meters, and weighs 8.6 metric tons. In late 2016, it hosted two Chinese astronauts for 30 days in what was China's longest manned space mission so far.
Just like Shi Hao, a scientist with the space mission engineering program at the China Aerospace Science and Technology Corporation, said, the Tiangong series of spacecraft mark the start of China's space exploration. There is still a long journey ahead, as it continues its contributions to earthlings' efforts to explore the universe.
China's space station, Tianhe is expected to be completed around 2022. It will be capable of hosting three astronauts for long durations and up to six during a change of astronauts. It is due to have two experiment modules and will be accompanied by a co-orbiting space telescope that can dock for maintenance and repairs.