Scratching the surface of China's miracle
By Hujjatullah Zia | chinadaily.com.cn | Updated: 2019-07-17 16:25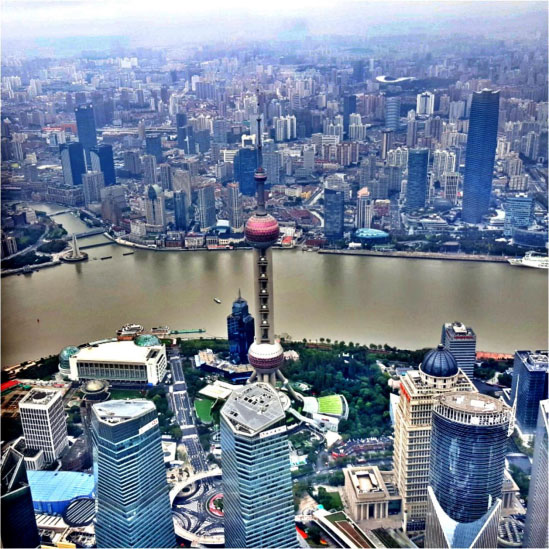 When I set foot in the "land of wonders" and the capital of the world's second-largest economy, the skyscrapers and unique designs of Beijing's infrastructural development caught my eye. Being picked up from Beijing International Airport to go to Jianguomenwai Diplomatic Residence Compound on the afternoon of Feb 24 last year, I was engrossed in tall buildings kissing the sky.
Immersed in my surroundings, on crazy streets with hustle and bustle and skyscrapers, my mind traveled to the history of human civilization, that the tallest building in the world is the symbol of global civilization, and the integrated realization of productivity, economic strength and technological standard. The words of my history teacher flashed through my mind that the tallest building in the world experienced the process of evolution from Africa to Europe, and then from Europe to the Americas, such as when he said that in 2575 BC, the 146-meter Giza Pyramid in Egypt symbolized Africa as the origin of world civilization. For more than 4,000 years, Egypt's Giza Pyramid was the tallest building in the world, until 1880 when Germany's Cologne Cathedral took the laurel as the world's tallest building, measuring 157 meters. In the 19th century, skyscrapers mushroomed in the US, reflecting the American entrepreneurial spirit, summed up by the saying, "Cars mean faster; skyscrapers mean taller". This also reflected the shift of economic gravity from Europe to the US. Now it was China with towers and tall buildings, including the second-tallest building, Shanghai Tower (632 m) where once I, along with my journalist friends, had lunch there. Hence, China's specular strides in architecture, gigantic bridges spanning the seas, and tall infrastructures and huge buildings were all jaw-dropping progress that filled me with surprise.
During my visit to some 15 provinces, China unfolded the beauty and miracle she holds within her. From Sanya Bay to Leshan Giant Buddha in Chengdu, the panda's hometown, from Beidaihe Summer Resort to Beihai Silver Beach, from Yellow Crane Tower and Three Gorges in Hubei province to Yangzhou Slander Lake in Jiangsu, from Mingsha Mountain to Labrang Monastery, and from Beijing Great Wall to Shanghai Tower, to name but a few, oozed their charm and attraction to me and whetted my appetite for more.
I witnessed Chinese men and women moving toward their goal like a tidal wave. I could hear them rumbling in every street, market, school, college, and university, struggling for a better tomorrow. I witnessed them working hard from dawn to dusk with a strong sense of hope for building a moderately prosperous society.
I was highly impressed to see Chinese people have everything at their fingertips, as e-commerce is widely used in daily life. Rather than spending time, the Chinese can simply purchase online in a minute just through pressing a button. Similarly, the traditional method of payment seems to be outdated in China. Chinese people pay through their mobiles in shopping malls, supermarkets, restaurants and tea houses. So China is now accelerating its pace towards becoming a cashless society as digital and online payments cover almost all aspects of daily life. It plays a leading role in the global mobile payment market.
Moreover, what struck me the most about China was how friendly and hospitable the people of this country were. I have been invited by my Chinese friends, especially two kind ladies, Ms. Jingjing and Ms. Jiajia, several times for lunch and dinner so that I could enjoy Chinese food and the company of my Chinese friends relieve my homesickness. During lunch or dinner, the hosts who were pouring tea into my cup as a sign of respect impressed me deeply.
In terms of economic and commercial activities, it is self-explanatory that China is changing from "world factory" to "world investor", from "receiver" to "creator" and from a "recipient" in international political and economic incidents to a "participant". China is evolving from a "big country" into a "great nation". No one, including China's detractors, today can challenge the fact that China has a rich civilization and is a global intellectual and economic powerhouse.
Since China is like a large and deep ocean, it cannot be dived into in less than a year. I could only scratch the surface through touching the beauty of China with my heart and soul, bursting with amazement at China's awe-aspiring achievement and development, and being heated with the warm smiles and kindness of my Chinese friends.
Hujjatullah Zia is an Afghan journalist and freelance writer.
The opinions expressed here are those of the writer and do not necessarily represent the views of China Daily and China Daily website.