First batch of 5G phones get quality certification
By Ma Si | China Daily | Updated: 2019-07-18 07:51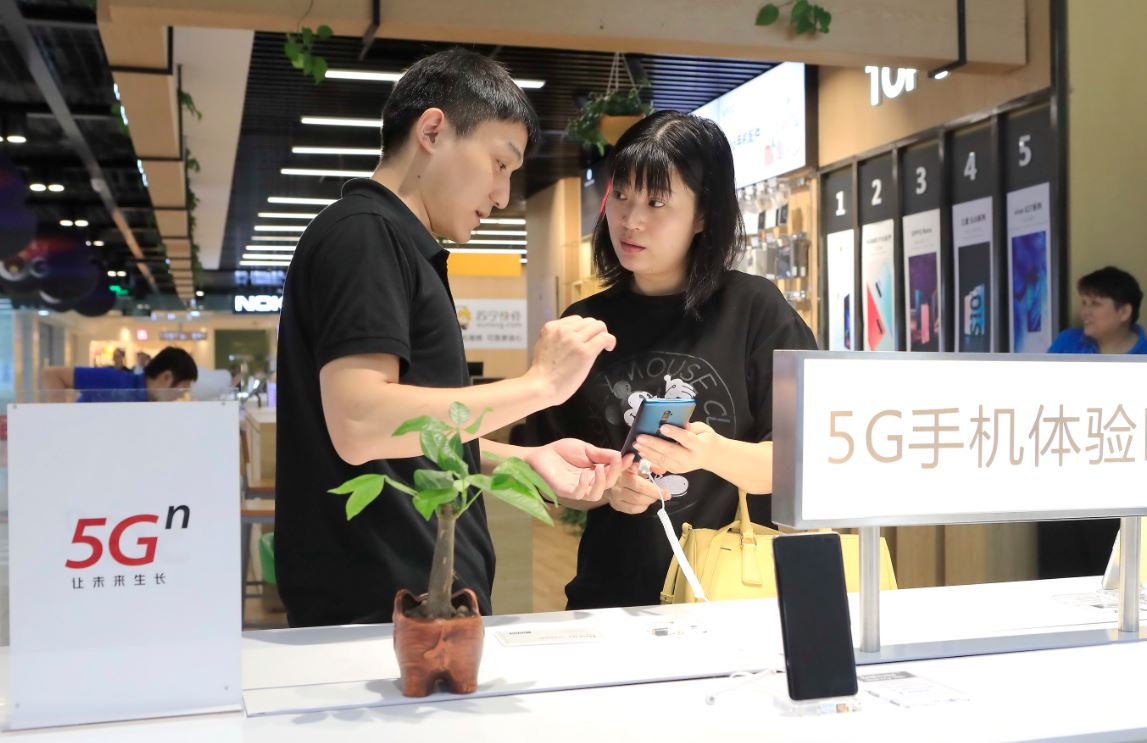 The battle over 5G smartphones has intensified in China, with the first batch of eight 5G phone models having obtained the quality certificate needed to hit the market.
Huawei Technologies Co's four 5G models, including Mate 20X 5G and Mate X 5G, have obtained China Compulsory Certification, according to the website of the China Quality Certification Centre.
Other smartphone vendors Oppo, Vivo, ZTE and One Plus also each have one 5G model that secured the certificate.
It is worth noting that Xiaomi, Samsung and Lenovo failed to make their way into the first batch. Xiaomi said on Wednesday that it will apply to conduct quality tests next week in accordance with its product launch schedule.
Smartphones in China need to acquire three licenses before they are allowed to be sold to the public. The licenses include China Compulsory Certification, a license to allow smartphones to get connected to the 5G network, and Radio Type Approval Certification.
Oppo said on Wednesday that its Oppo Reno 5G model has already secured all of the three licenses and the phone will be available in the China market in the third quarter of this year.
Tang Hai, chief 5G scientist at Oppo, said obtaining the licenses proves that the quality and the performance of Oppo's 5G smartphone is recognized by industry regulators. The company's Reno 5G has already been available in Switzerland since May.
Huawei announced in June that its Mate 20X 5G had obtained the country's first license to allow terminal telecommunication equipment to enter the 5G network in China. The company is scheduled to release the phone on its home turf on July 26.
On Wednesday, the IMT-2020(5G) Promotion Group, an organization affiliated with the country's top industry regulator to boost the development of the superfast technology, said Huawei's self-developed 5G chip has already passed the tests of all networks.
Qin Fei, general manager of Vivo's telecom research institute, said the company's 5G smartphone will hit the streets in August and the testing speed of its model has reached one gigabit per second.
Xiang Ligang, director-general of the Information Consumption Alliance, said this year will only see a very small number of 5G smartphones sold, but companies are all trying to have the first-mover advantage to appeal to consumers.
According to a report by market research company Counterpoint, global 5G smartphone shipments are expected to reach 108.2 million units in 2021, up an estimated 255 percent year-on-year.