US urged to stop interfering in China's internal affairs under pretext of religion
China Daily | Updated: 2019-07-19 00:28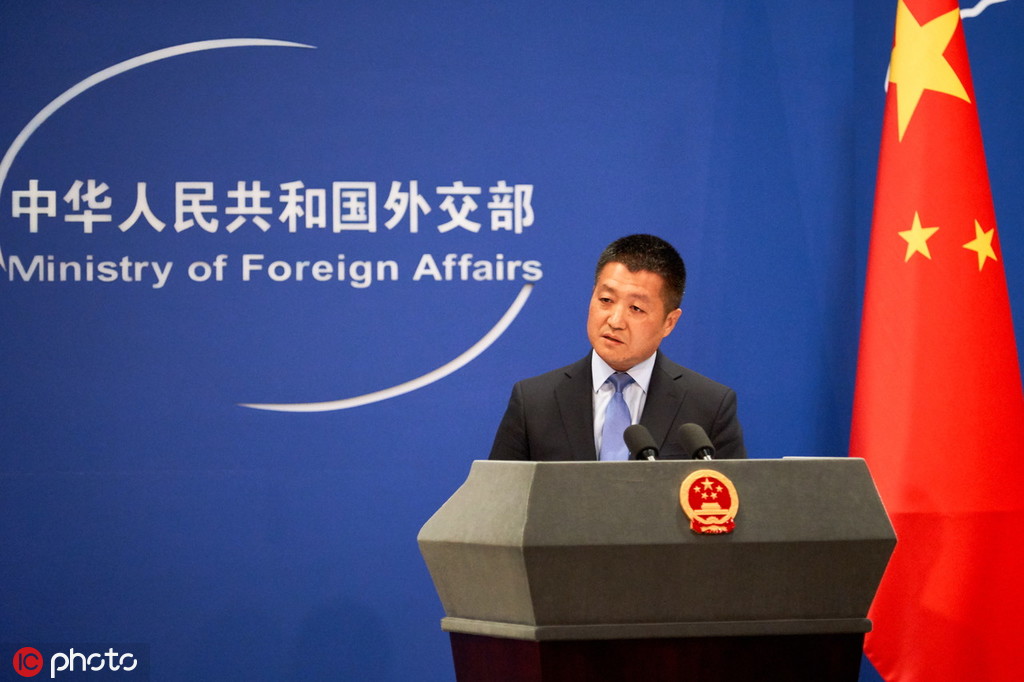 China strongly opposed the meeting between US President Donald Trump and some Chinese individuals who claimed to have suffered religious persecution and urged the United States to stop using religion as a pretext to interfere in China's internal affairs, Foreign Ministry Spokesperson Lu Kang said on Thursday.
"Those the US invited to the so-called religious meeting include a member of the Falun Gong cult and some other people who have been smearing China's religious policy. They were even arranged to meet with the US leader," he said at a press conference.
Lu said this is an interference in China's internal affairs, and China deplores and strongly opposes it.
"We urge the US to view China's religious policies and freedom of religious belief in an unbiased manner," he said. "It should stop using religion as a pretext to interfere in other countries' internal affairs."
Reuters reported that Trump met on Wednesday with 27 individuals who claimed themselves to be victims of "religious persecution" from countries including China, Turkey, the Democratic People's Republic of Korea, Iran and Myanmar.
Four of the 27 participants in the Oval Office meeting were from China: Jewher Ilham, a Uygur Muslim; Yuhua Zhang, a Falun Gong practitioner; Nyima Lhamo, a Tibetan Buddhist; and Manping Ouyang, a Christian, the report said, citing the White House.
Lu said the remarks by those people are seriously wrong. "There is no so-called religious persecution in China at all," he said. "The Chinese citizens enjoy freedom of religious belief in accordance with law."
Jewher Ilham is the son of Ilham Tohti, Reuters reported.
Ilham Tohti, a former teacher at Beijing's Minzu University of China, was sentenced to life imprisonment in 2014 for promoting separatism.
The Uygur teacher convicted of separatism had urged his students to fight the Chinese government by any means and manipulated opinion polls to preach the independence of the Xinjiang Uygur autonomous region, according to Chinese court records.