Envelope celebrates Chinese friendship with Russia
chinadaily.com.cn | Updated: 2019-07-20 12:23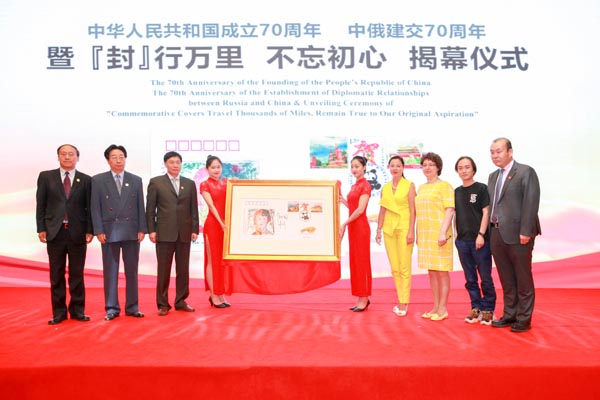 The oil painting features a maiden with half of her face Chinese and the other half Russian. Adorned with traditional headpieces from both countries, the work also features bamboos and birch trees, plants symbolic of China and Russia.
The two girls' faces were merged into one, representing China-Russia ties and and the new vistas drawn by artists from both countries, Xu said.
Culture is a universal language that requires no translation. When looking at the painting, people can see a complete face, which symbolizes the close friendship between our two peoples and also means that both countries will press ahead together, said Lagutenkova in her speech at the ceremony.
Unveiling the commemorative envelope and addressing the ceremony were Xu Jianguo, secretary-general of the China Foundation for Peace and Development, Irena Gavva, first secretary of the Russian Embassy in China, and Vera Lagutenkova, secretary of the Russia Artists Association.