West's ranting over Xinjiang goes against historical facts
China Daily | Updated: 2019-07-22 07:48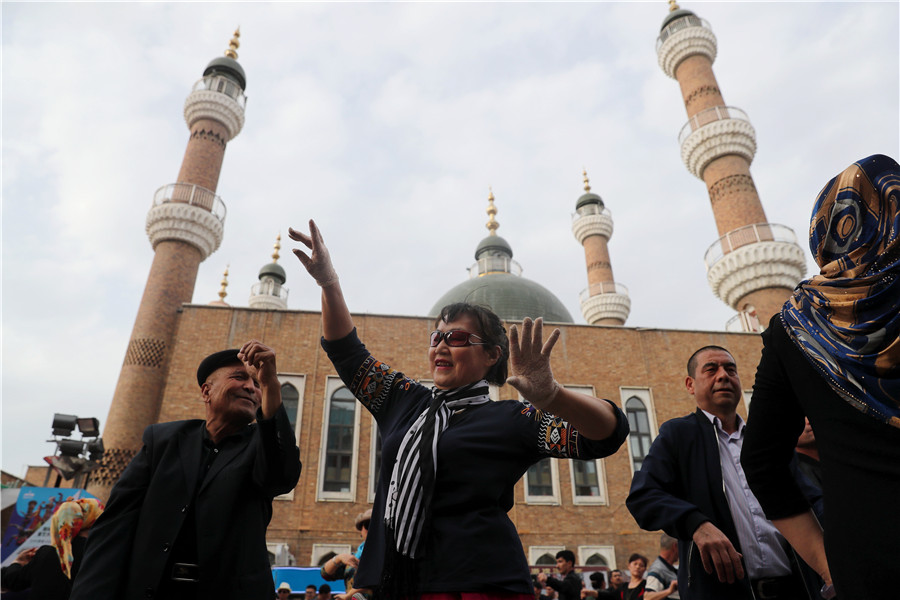 That some in the West are confused about the history of the Xinjiang Uygur autonomous region and the Uygur ethnic group may be understandable. But do these Westerners appear confused because they deliberately misread the facts?
The white paper on the historical matters concerning Xinjiang the State Council Information Office published on Sunday is exactly meant to prevent such misreading and ensure Western observers don't spread confusion, which seems to have become a highly infectious disease in the West.
The white paper says never in history "has Xinjiang been referred to as 'East Turkistan' and there has never been any state known as 'East Turkistan'". As such, people in the West have no reason to call Xinjiang "Eastern Turkistan", suggesting the region used to be part of the Turkic Khaganate. There is no reason either for the Uygurs to believe they are the descendants of Turks, which secessionist forces use to justify their claim to an "independent Eastern Turkistan".
As the white paper says, the Turks were one of the many ethnic groups that once lived side by side with other ethnic groups in Xinjiang.
The main ancestors of the Uygurs were the Ouigour people who lived on the Mongolian Plateau during the Sui (581-618) and Tang (581-907) dynasties, and they joined other ethnic groups to resist the oppression and slavery of the Turks.
Interestingly, the term "Uygur" was first used to refer to the largest ethnic group in the region as late as 1934 although the region has been an integral part of China for centuries. And it has played an important role in the development and prosperity of the Silk Roadfor example, Turpan and Kashgar were not only important trade hubs, but also facilitated the exchange of ideas and cultures.
More important, Islam has never been the only religion the Uygurs practiced. The ancestors of the Uygurs practiced animism, shamanism and Tengrism. It was only during the Eastern expansion of Islam that the Uygurs' ancestors were forced to convert to Islam. Even today, not all Uygurs believe in Islam-although this does not mean the majority of the Uygurs' right to practice Islam should be challenged.
Many religions and ethnic groups have coexisted in Xinjiang, which has been part of China since the Han Dynasty (206 BC-AD 220). It was only in the late 18th century and early 19th century that some writers started geographically referring to what is now Xinjiang as part of "Turkistan", which secessionists have used to create divisions among the people of different ethnic groups in Xinjiang.
Yet some in the West turn a blind eye to these facts and spread canards about Xinjiang, which is not only a travesty of history but also detrimental to the social and economic development of the autonomous region. The cacophony they are trying to create over Xinjiang therefore is at best left unheeded.