Foreign Ministry spokeswoman promoted to department head
By ZHANG YUNBI | chinadaily.com.cn | Updated: 2019-07-22 11:07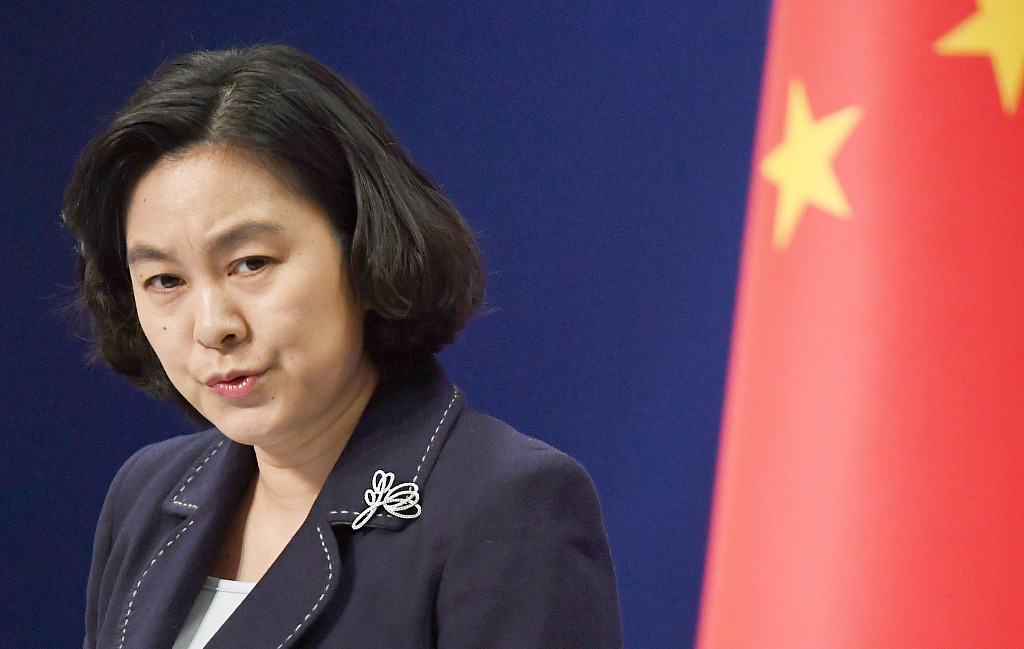 Hua Chunying, Foreign Ministry spokeswoman, has been promoted to chief of the ministry's information department, according to the ministry's latest website update.
Previously a diplomat focused on European affairs, Hua has served as a leading press official and one of the department's deputy heads since 2012.
The department, also home to the ministry spokespersons' office, releases information about China's diplomatic efforts, manages media reporting on major diplomatic events, conducts public diplomacy and serves foreign media based in China.
The most recent lineup of the ministry's top press officials, Hua and her two spokesman colleagues – Lu Kang and Geng Shuang – have greeted media workers at the ministry's daily news conference for the past few years.
Known as the country's fifth foreign ministry spokeswoman, Hua has won widespread praise from readers and netizens for her professional performance and personal charm.
Shanghai-based Xinmin Weekly commented in December that Hua "remains elegant" while pushing back on attempts to tarnish China's image.
Born in 1970 in Huaian, Jiangsu province, Hua graduated from Nanjing University and used to serve in the ministry's department of European Affairs, the Chinese Embassy in Singapore and the country's mission to the European Union.
She was a delegate to the 19th National Congress of the Communist Party of China in 2017.
Her name was seen again recently with an article she wrote on how to reinforce China's image on the global stage. It was published July 12 by Study Times, a newspaper published by the CPC Central Committee's Party School.