Horton humiliates himself with his antics
By Zhang Zhouxiang | China Daily | Updated: 2019-07-23 07:22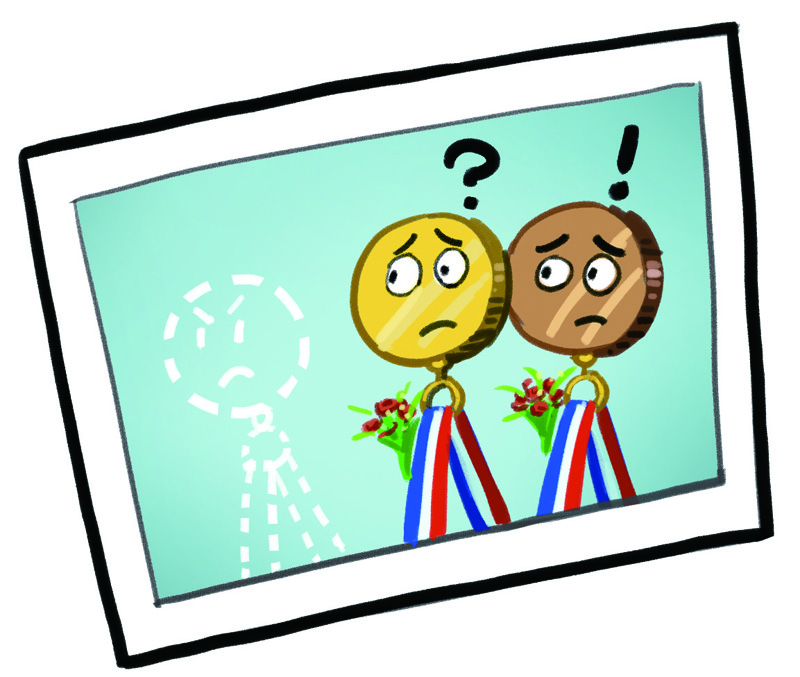 AT THE 18TH FINA WORLD CHAMPIONSHIP, held in Guangju, the Republic of Korea, Chinese athlete Sun Yang won the gold medal in the men's 400 meters freestyle. But Mack Horton, the Australian athlete who won silver, refused to stand on the podium. China Daily writer Zhang Zhouxiang comments:
After the medal ceremony, Horton reportedly also refused to pose for a group photo with Sun in it, even though the hosts of the competition repeatedly invited him to do so.
Yet afterwards he was seen holding his silver medal high and allowing the audience and media to take photos of him, and he even posed with the Italian swimmer Gabriele Detti who won the bronze medal.
All these show that Horton's moves were aimed at Sun. Needless to say such moves are rather rude and lack the most basic manners. International sport competitions are a friendly contest in which every competitor strives to do the best they can for themselves and their country.
In a sense, the honors of all athletes in a competition are linked together, and respect for each other means respect for oneself. When Horton shows contempt for his competitor, he is looking down upon himself.
Some overseas media outlets have suggested that Horton was protesting because he claims Sun was a "drug cheat". Maybe he should go back to read the statement of FINA, which clearly said that "Mr. Sun Yang did not commit an anti-doping rule violation" earlier this year.
Horton might have his own opinions about the decision of FINA, but as an athlete, he should abide by the rules and respect the decision of FINA and a fellow athlete. Not joining Sun on the podium was not a protest, but an insult.
More importantly, it is an insult not only to Sun personally. It is disrespectful to all the other athletes in the competition and undermines the sporting spirit because Horton openly challenged the result.
It is to be hoped that Horton recognizes his own fault and corrects his wrongdoings to avoid making things worse.