China launches STAR market amid deepening economic, financial reforms
By David Lee | chinadaily.com.cn | Updated: 2019-07-24 14:06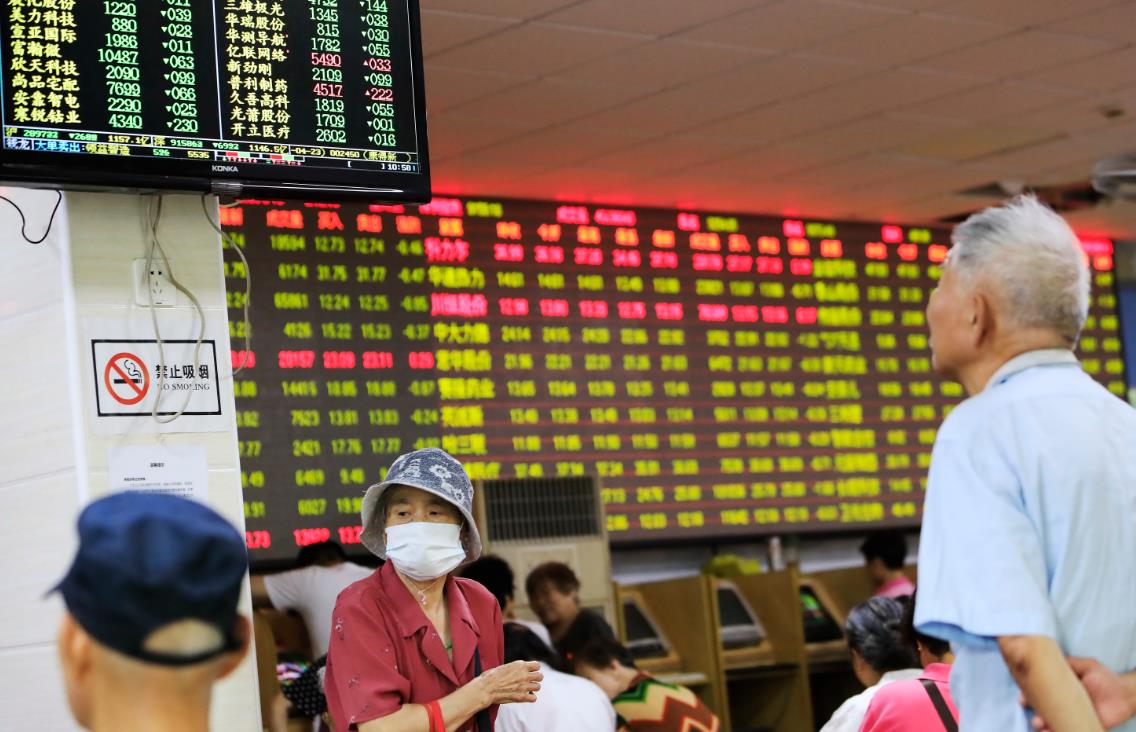 China's sci-tech innovation board STAR started trading on Monday, a long-awaited step taken by the country's policy makers and financial regulators to deepen on-going economic and financial reforms.
Exuberant trading sentiments have boosted the Chinese mainland market. On opening day, the 25 companies on the STAR market registered a total trading volume over 10 billion yuan, producing a combined 120 billionaires.
While it would be naive to get comfortable over the immediate positive market movements following STAR's launch, it is useful to embrace STAR as a key barometer that points to the undeniable, irrevocable megatrend in China.
It signals China's move towards greater openness, enhanced opportunities for promising start-ups and entrepreneurs, facilitation for indigenous innovation, and internationalization and global connectivity of the local market.
Chinese pragmatism is best summarized by the phrase, "crossing the river by feeling for stones". Such idioms have been fully implemented through the cautious, exploratory, but nonetheless steady and resolute steps taken before the birth of the STAR market.
China has experimented with ChiNext and the SME Board before, with mixed results and developed strategies. China has learned through the process and adapted its measures for capital market opening-up and start-up financing. The end result is the STAR market, whose IPO pricing is market-based and no longer subject to administrative approval.
I applaud China for this incremental approach to launch STAR, a process that gives full play to China's hallmark way of addressing fundamental reforms.
It's remarkable to see how China has always remained steady and resolute in its own course of reform and opening-up despite external challenges. Consequently, the new STAR market says two things about the Chinese economy: one, China is managing its exposure to overseas macro-economics well and has the confidence to move forward with enhanced domestic financial market opening-up amid apparent volatility and uncertainty; two, China opportunities continue to grow, thanks to local technological and financial innovations gaining momentum, which in turn attract global investors and strengthens the country's status as a global economic engine.
To provide a key reference for the confidence in China as a credible market, MSIC, the world's leading provider of research-based indexes and analytics, has quietly implemented the first step of its three-step plan to increase Chinese stocks weight in its emerging markets index.
Following implementation in May, China A shares now have an aggregate weight of 1.76% in the MSCI Emerging Markets Indexes. The next two steps are expected to happen in August and November. STAR shares may also be included in MSCI indexes later.
The launch of the STAR market, particularly its incremental approach coupled with technical discipline and government's support, offers bigger confidence in China's seriousness with regards to deepening reform and furthering the country's opening-up process.
The author is a Beijing-based consultant working on international development issues, covering public health, clean energy and poverty reduction.
The opinions expressed here are those of the writer and do not represent the views of China Daily and China Daily website.